Planetarium and Dome Theater
Our immersive planetarium and full-dome theater is one of the largest and most powerful virtual reality experiences in the world!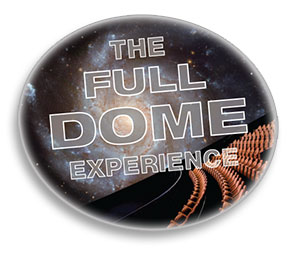 Our live, full dome programs utilize Uniview, a visualization and simulation software aimed at presenting and teaching astronomy, astrophysics and earth sciences. Our full dome theater is a large-scale immersive environment, featuring realtime digital planetarium, and large-format cinema.
To The Moon!
The Moon is Earth's neighbor and constant companion. For thousands of years people have wondered about its size, its "Dark Side", and its phases. To help answer these questions join us as we go, To the Moon!