Cradle of Aviation STEM & Space Camps
Long Island's most unique and interesting camps, focusing on STEM (science, technology, engineering and mathematics)!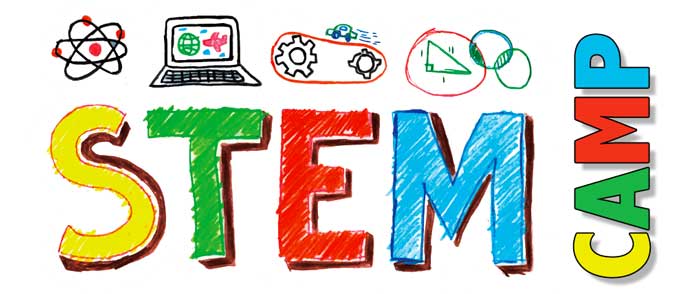 ---
Spring Break Camp 2019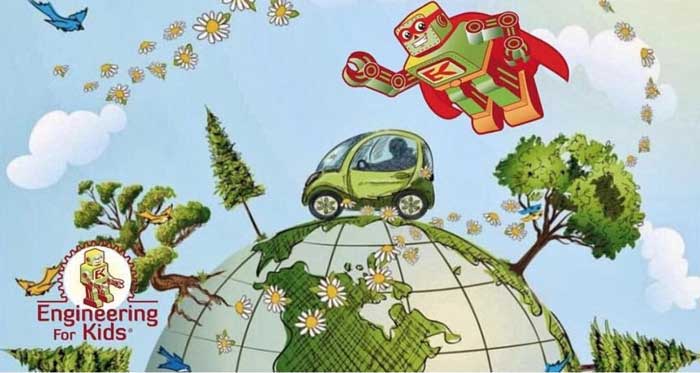 Join us this Spring Break for a week of full-day or half-day fun with the folks from Engineering for Kids!
EV3 Robotics: Color Sensing (morning) & Mechatronic Masterminds (afternoon)
April 22nd - 26th, 2019
Half Day Camp - 9am - 12pm / 1pm - 4pm ; $275
Full Day Camp - 9am - 4pm; $550 (*Students are to bring lunch)
[$10 discount for registrations by March 30th, 2019. PROMO CODE: EFKSPRING]
For Ages 9+
Register via the EFK website here!
Robotics: Color Sensing

Controlling robots from afar allows engineers and scientists to place robots in situations that are unsafe for humans. During this program, students will explore what a combination of color sensors and motors can accomplish. Students will program their robots to respond to simulated catastrophic events, play tug of war, and so much more.

Mechatronic Masterminds

Eureka! Kelvin has finally done it! He has created a perpetual motion machine. But what is this?! An evil genius has stolen Kelvin's masterpiece - oh no! Kelvin is now looking for a trustworthy team to develop and test new gadgets that will help him find and safeguard his perpetual motion machine. Explore the basics of mechatronics engineering and logic-based programming as students use littleBits® and work together to design gadgets, tools, and machines that will help Kelvin get out of any sticky situation he may encounter.
---
Summer Camp 2019
In these five-day mini-camps, led by experienced museum educators, campers will explore, interact, experiment and create. Sign up for one or more weeks of fun this summer at Long Island's most unique and interesting camp!
Camp runs from 9:30-3:00 pm. Campers should bring a bag lunch. For ages 9-12. Members: $350/week; Non-Members: $400/week.
Early Bird Discount >
Sign up before March 31st and receive $20 off your base price!
Call Reservations at 516-572-4066 (Monday-Friday, 10-4) to save your spot!
To the Moon and Beyond!

July 8-12
Campers will be tasked as NASA's newest crew-members! To prepare for take-off, campers will learn what it takes to be an astronaut by taking part in their own missions like: construct a satellite, learn about telescopes and how they work, uncover the mysteries of our planet neighbors, make lunar craters and more!

Super Science

July 22-26
Design, create, engineer, and let your imagination take flight! Investigate the invention of the airplane, learn about super-hero science, experiment with household items to make reactions happen, and even build your own rocket!
---
What is STEM?
STEM is a curriculum based on the idea of educating students in four specific disciplines — science, technology, engineering and mathematics — in an interdisciplinary and applied approach. Rather than teach the four disciplines as separate and discrete subjects, STEM integrates them into a cohesive learning paradigm based on real-world applications.
---
Privacy Policy
We do not sell or otherwise disclose information about our customers, volunteers or supporters outside of our immediate organization. This policy has no exceptions. We do not sell or exchange your information with any other organization, public, private, or nonprofit. View our full Privacy Policy here.