Cradle of Aviation STEM & Space Camps
Long Island's most unique and interesting camps, focusing on STEM (science, technology, engineering and mathematics)!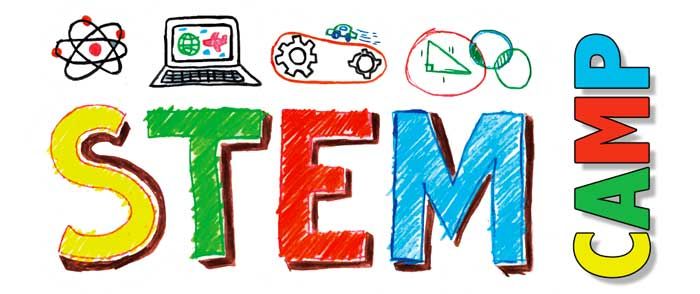 ---
Summer Camp 2021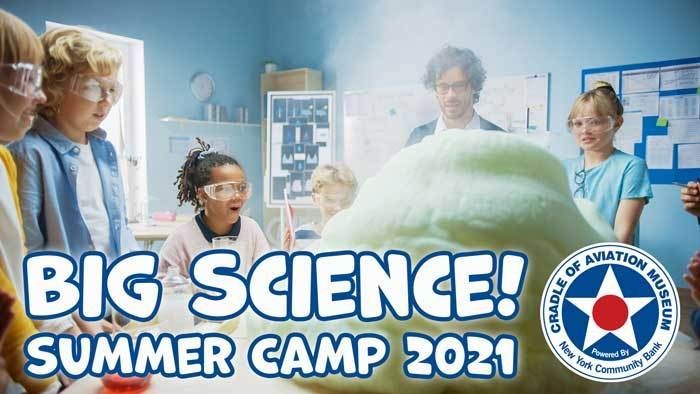 BIG SCIENCE SUMMER CAMP!
GO BIG then GO HOME (and tell everyone about all the awesome stuff you did!)
August 2-6, 9:00 am-12:00 pm, for ages 9-12
Campers are going to make science happen in a big way at this five-day, in-person camp. They will explore Physics, Astronomy, and Chemistry through hands-on experiments. Then we'll "kick it up a notch" by doing large-scale demonstrations of each experiment. Elephant Toothpaste, smoke bazookas, and rockets are just a few of the big activities students will experience in this five-day camp.
Cost
This five-day camp is $250 per camper. ($225 for museum members)
Please call Reservations at 516-572-4066 to reserve your spot!
---
What is STEM?
STEM is a curriculum based on the idea of educating students in four specific disciplines — science, technology, engineering and mathematics — in an interdisciplinary and applied approach. Rather than teach the four disciplines as separate and discrete subjects, STEM integrates them into a cohesive learning paradigm based on real-world applications.
---
Privacy Policy
We do not sell or otherwise disclose information about our customers, volunteers or supporters outside of our immediate organization. This policy has no exceptions. We do not sell or exchange your information with any other organization, public, private, or nonprofit. View our full Privacy Policy here.