2019 - 17th Annual Cradle of Aviation Museum Air and Space Gala Honorees
---
SPIRIT OF DISCOVERY AWARD - Lt. Gen. Thomas P. Stafford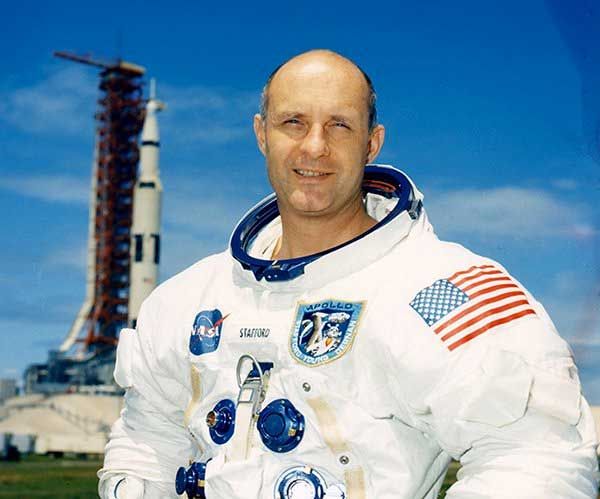 Thomas Patten Stafford is an American former Air Force officer, test pilot, and NASA astronaut.
After graduating from the United States Naval Academy, Stafford commissioned in the United States Air Force, flying the F-86 Sabre prior to becoming a test pilot. He was selected to become an astronaut in 1962 and flew aboard Gemini 6A and Gemini 9. In 1969, Stafford was the Commander of Apollo 10, the second crewed mission to orbit the Moon and the first to fly a Lunar Module in lunar orbit, descending to an altitude of nine miles.
In 1975, Stafford was the commander of the Apollo-Soyuz Test Project flight, the first joint U.S.-Soviet space mission. Stafford was a brigadier general at the time of the mission, becoming the first general officer to fly in space, as well as the first member of his Naval Academy class to pin on the first, second, and third stars of a general officer. He made six rendezvous in space and logged 507 hours of space flight. He has flown over 120 different types of fixed-wing and rotary aircraft and three different types of spacecraft.
---
LEROY R. GRUMMAN AWARD - Perry K. Youngwall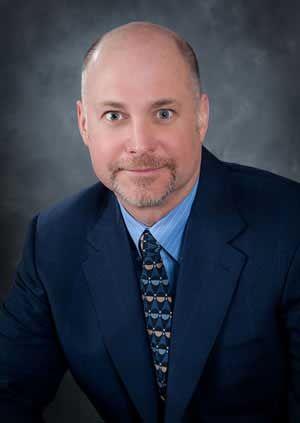 Perry K. Youngwall, President & CEO, Transaero, Inc.
Perry K. Youngwall is the President/CEO of Transaero Inc. Perry began working as an Administrative Assistant in 1985 and became President in 2005. Perry purchased the company in April 2002 and has transformed the company from a small broker of surplus parts into a world leading distributor of engineered products serving the U.S. Government legacy spares market. Transaero represents many major aerospace OEM's including prestigious Long Island based companies such as Air Industries, Ausco, Betatronix, Circor, Cox & Company, Curtiss Wright, Magellan Aerospace, Precision Gear, US Dynamics and Vaupell. Founded in 1953 by Shell Youngwall, Transaero is pleased to be celebrating their 65th successful year in business. As Transaero was founded at Perry's father's kitchen table, the company is proud to have come such a long way.
Perry graduated from Rensselaer Polytechnic Institute (RPI) in 1985 cum laude with a Bachelor of Science in Mechanical Engineering. Mr. Youngwall also started and eventually sold DEC Technologies and Meridian Industrial. DEC Technologies was founded in 1994 and became the third largest test and computation PMA holder in the United States. Meridian Industrial served the land based power turbine industry developing designs for parts used on PW, GE and Westinghouse turbines. Both companies were sold in 2006 to Heico, the largest PMA company in the world. In 2016, Perry sold Transaero's Commercial Airlines Division to Kellstrom Aerospace.
Perry has three wonderful children; Carter, Olivia and Colin. His interests are boating, flying and basically any outdoor activity. He has formed the Youngwall Family Foundation to pursue his charitable ambitions which include RPI, Alzheimer's Association, The Cradle of Aviation and St. Jude's Children's Hospital. Perry is also pleased to service on several boards and committees in the local area.
About Transaero, Inc.
For 65 years Transaero has been recognized as a leading technical sales and stocking distribution company in support of engineered products to the military markets worldwide. Transaero is a world leader in supplying personnel, safety and survival equipment and represents leading manufacturers of products and systems for the aviation community. Customers include U.S. Government, foreign military and government agencies around the globe. Transaero is headquartered in Melville, New York, USA.
---
Aviation Leadership Award - Huntley A. Lawrence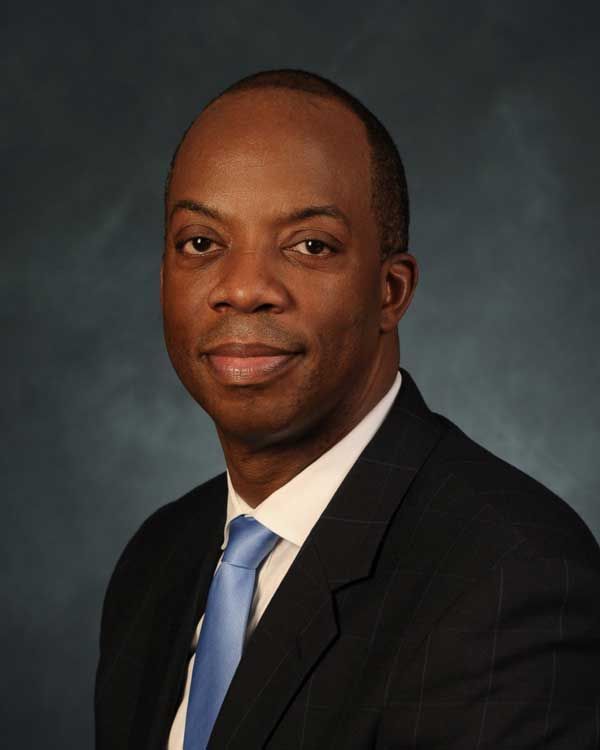 Huntley A. Lawrence, a 34-year veteran of The Port Authority of New York and New Jersey who became Director of Aviation in January 2017, is responsible for managing one of the world's largest airport systems with revenues of $2.8 billion and a staff of over 1,500 aviation professionals. Prior to becoming director, Huntley served as Deputy Director of Aviation, a role he had held since May 2014.
Beginning his Port Authority career in Airport Operations, Huntley held positions of increasing responsibility at LaGuardia, Newark Liberty International (EWR) and JFK International airports. In 1993, he accepted a position in the Properties and Commercial Development Division at EWR, where he negotiated leases and operating agreements with existing and prospective tenants and managed properties at Teterboro and Newark Liberty International airports. He subsequently joined EWR's Airport Operations Division and was successively promoted into the positions of Manager, Landside & Customer Services; Assistant Manager, Airport Services; and Manager of the Airport Services Division. In the latter position, he was responsible for the Airside, Security and International Facility units and worked successfully in managing the transition from FAA civilian security staff to U.S. Transportation Security Administration officers following the tragic events of 9/11.
In 2006, Huntley became Senior Manager, Security and Technology for the Port Authority Aviation Department. In this assignment, he developed the Aviation Security Business Plan, managed the Department's $200 million Security Capital Plan, and coordinated security policy for the Port Authority's five airports. In 2007, he returned to EWR as Deputy General Manager, New Jersey Airports, a position he held until he was appointed General Manager, New Jersey Airports in October 2011.
Huntley holds a Bachelor of Science degree from Florida Institute of Technology and a Masters of Business Administration from Dowling College. He is Vice Chairman of the American Association of Airport Executives' Airport Legislative Alliance, Chair of the International Facilitation Sub-committee, and a member of AAAE's Policy Review Committee and the FAA's Management Advisory Council. He is a member of the board at Airports Council International-North America, the Wings Club Foundation, NYC & Co. and USO Metropolitan of New York, and a member of the NextGen Advisory Committee. He is also a licensed pilot.