Unseen Universe
Opens on October 1st, 2022!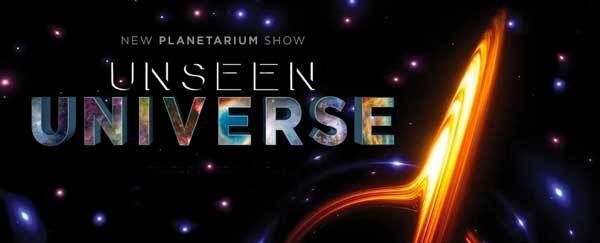 For millions of years, our view of the heavens has been limited by our eyes, allowing us to only see a narrow band of electromagnetic radiation we call visible light. For the first time ever, in the greatest breakthrough since the invention of the telescope, we now have the technology to capture the Universe over an amazing width of the spectrum and beyond. We can even interlink telescopes around the world to capture data on a global scale.
Made in association with ESO and the Houston Museum of Natural Science, Unseen Universe provides a stunning visual treat as we explore the latest splendors of the heavens with a stirring score performed by the Utah Film Orchestra. It is an uplifting look at the new era of astronomy and what has yet to come.
Unseen Universe makes what was once thought to be unseeable, seeable.
The runtime is approximately 30 minutes.
Our immersive planetarium and full-dome theater is one of the largest and most powerful virtual reality experiences in the world!
NEW for 2022: State-of-the-Art Pure Laser Projection System!
As of October 1st, 2022, we're taking large-scale projection to new heights with Christie® D4K40-RGB, 45,000 lumen RGB pure laser projectors that raise the bar for design, image quality, built-in processing, and connectivity. The D4K40-RGB provides an exceptionally wide color gamut and produces an astounding depth of detail. Add high frame rates​ (HFR) up to 120fps, 5000:1 On/Off contrast ratio, omnidirectional capabilities, and the D4K40-RGB sets the new standard for large-scale pure laser projection.
---
Unseen Universe
---