Girl Scout Programs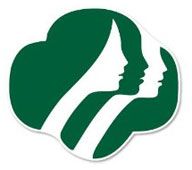 Girl Scout programs at the Cradle of Aviation include Journey Awards and Skill Building Badges for Cadettes, Juniors, Brownies, and Daisies.
Programs are 1.5 hours, 2 troop leaders required and admitted free for all programs. A minimum of eight scouts are required for all Girl Scout programs.
Sorry, non-scout siblings are not allowed in Scout programs.
Cadettes
SKILL BUILDING BADGES
Night Owl
Explore the night sky, learn about constellation legends, and make a star finder. Experiment with glow in the dark and fluorescent objects. Discover the dark world of bioluminescent creatures. $16/Scout.
Juniors
JOURNEY AWARD
Get Moving!
Earn the ENERGIZE award by exploring different forms of energy. Investigate renewable energy sources and find out how energy is conserved on Earth and in space. Start to earn the INVESTIGATE award by planning how to improve energy use. $16/Scout.
SKILL BUILDING BADGES
NEW! Space Science Investigator
Be a solar system scientist! Learn about the planets, their distance from each other, how old you would be living on their surface, and so much more!  Participate in hands-on activities to uncover mysteries of planets, design a travel brochure and even walk the solar system! $16/Scout.
Detective
Can you solve a mystery at the museum? Analyze fingerprints, decipher secret messages, and look at clues closely under a microscope. $12/Scout.
Brownies
SKILL BUILDING BADGES
NEW! Fling Flyer Design Challenge
Is it a bird? No! It's a plane! Join us to learn about the forces of flight while experimenting with different styles of paper airplanes. Then, put your skills to the test to design and build your very own Fling Rocket! Launch it and watch them soar! $16/Scout
Home Scientist
How can you find chemistry in the kitchen? Play with static electricity, create a chemical reaction, and make a slime polymer! $12/Scout.
Daisies
JOURNEY AWARD
Use Resources Wisely
Daisies will discover what it means to recycle and why it's important! They will learn how they can recycle things in their own neighborhood, how nature recycles, and how they can cut down on garbage. Each scout will make and bring home a flower seed planted in a small pot made of biodegradable materials. Seeds can be watered with recycled rain water. $12/Scout.
SKILL BUILDING BADGES
NEW!  Space Science Explorer
Have you ever looked up at the sky and think of traveling to space?  Join us to explore the wonders of the Sun, Moon and stars.  Discover how shadows form and change, learn the tools used to stargaze and observe our neighbor moon! $12/Scout.
NEW! How Robots Move
I like to move it, move it! Daisies will explore the parts of a robot and their movement while playing. Act like a programmer, learn basic problem-solving skills and make your robot move through a maze of obstacles. $12/Scout.
Want to learn more about the Girl Scout programs? Please use the form below or to make a reservation, call 516-572-4066 (M-F, 10-4).