Girl Scout Programs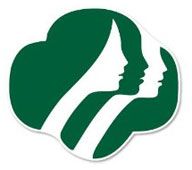 Girl Scout programs at the Cradle of Aviation include Journey Awards Daisies and Skill Building Badges for Cadettes.
Programs are 1.5 hours, 2 troop leaders are required and admitted free for all programs. A minimum of ten scouts is required for all Girl Scout programs and a maximum of 25.
Sorry, non-scout siblings are not allowed in Scout programs.
---
Cadettes
SKILL-BUILDING BADGES
Night Owl - Explore the night sky, learn about constellation legends, and make a star finder. Experiment with glow-in-the-dark and fluorescent objects. Discover the dark world of bioluminescent creatures. $21/Scout.
---
Daisies
JOURNEY AWARD
Use Resources Wisely - Daisies will discover what it means to recycle and why it's important! They will learn how they can recycle things in their own neighborhood, how nature recycles, and how they can cut down on garbage. Each scout will make and bring home a flower seed planted in a small pot made of biodegradable materials. Seeds can be watered with recycled rainwater. $17/Scout.
---
Want to learn more about the Girl Scout programs? Please use the form below or to make a reservation, call 516-572-4066 (M-F, 10-4).