Girl Scout Programs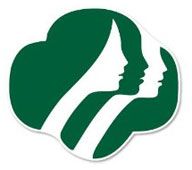 Girl Scout programs at the Cradle of Aviation include Journey Awards and Skill Building Badges for Cadettes, Juniors, Brownies, and Daisies.
Programs are 1.5 hours, 2 troop leaders are required and admitted free for all programs. A minimum of ten scouts is required for all Girl Scout programs. Due to Covid restrictions per CDC/NYS guidelines, there is a 15 person max for in-person programs. Virtual programs have a 10 scout minimum and 30 scout maximum.
Sorry, non-scout siblings are not allowed in Scout programs.
---
Cadettes
SKILL BUILDING BADGES
Night Owl - Explore the night sky, learn about constellation legends, and make a star finder. Experiment with glow in the dark and fluorescent objects. Discover the dark world of bioluminescent creatures. $21/Scout.
---
Juniors
SKILL BUILDING BADGES
Space Science Investigator - Be a solar system scientist! Learn about the planets, their distance from each other, how old you would be living on their surface, and so much more!  Participate in hands-on activities to uncover the mysteries of planets, design a travel brochure, and even walk the solar system! $17/Scout.
---
Brownies
SKILL BUILDING BADGES
Fling Flyer Design Challenge - Is it a bird? No! It's a plane! Join us to learn about the forces of flight while experimenting with different styles of paper airplanes. Then, put your skills to the test to design and build your very own Fling Rocket! Launch it and watch them soar! $17/Scout.
---
Daisies
JOURNEY AWARD
Use Resources Wisely - Daisies will discover what it means to recycle and why it's important! They will learn how they can recycle things in their own neighborhood, how nature recycles, and how they can cut down on garbage. Each scout will make and bring home a flower seed planted in a small pot made of biodegradable materials. Seeds can be watered with recycled rainwater. $17/Scout.
---
Want to learn more about the Girl Scout programs? Please use the form below or to make a reservation, call 516-572-4066 (M-F, 10-4).