Learn with #EducatorTom
Virtual Museum Home > #EducatorTom
LEARN with #EducatorTom, the museum's latest social media sensation as he brings edutainment online through short videos on the history of ingenuity and innovation in aerospace. Did you know that rotary engines spin along with propellers to keep cool? Send Tom your questions!
Don't TikTok? No problem, watch all of our videos here in a browser https://www.tiktok.com/@cradleofaviation/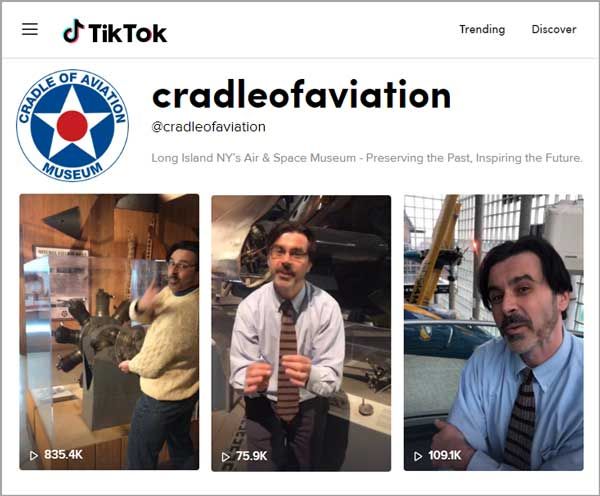 #EducatorTom Questions & Comments
Want a video explainer on a specific artifact in our museum? Want to comment on Tom's sweater? Use the form below and we'll see what we can do!
---