School Group Field Trip Museum Classes & Planetarium Shows
---
Welcome | Programs | Planning Guide | Reservation Form
---
Museum Classes & Programs
New! Mars by Remote - 50 minutes, grades 2 – 4
Do you have what it takes to be a coder? Join us for this exciting program where your young learners are introduced to the basics of robotics, aeronautics, and programming. Discover how NASA sends messages to their rovers, how the rovers traverse a planet and uncover how the Ingenuity helicopter took its first flights on Mars by building paper helicopters.  
Mission mARs - 50 minutes, grades 5 – 8
Take a journey to Mars using augmented reality! Students will be working in groups as NASA technicians to understand what it will take to establish a colony on Mars. They will learn about NASA's newest rover, Perseverance, planet's elements, weather, and reflect on human needs on another planet. Once they've learned the basics of how to make our footprint on Mars, students will use augmented reality to design their place in space.
3, 2, 1, Blast Off! - 30 minutes, grades 4 – 12
Can you imagine taking off in a rocket with powerful boosters? Rockets are the cornerstone of space exploration and ensure satellites get into space! Learn more about how rockets propel beyond Earth's atmosphere while experimenting with basic types of rockets.
Tech…Under Construction - 30 minutes, grades 4 – 8
Throughout the technology industry, change is happening every day. For students to become a part of this revolution they will need to understand how technology works… "under the hood." Using hands-on activities, students will learn the components of the technology industry from hydraulics to circuits uncovering the essentials to constructing robotics, rovers, drones, and more!
Physics of Toys - 30 minutes, grades 2 – 9
Yo-yos, balloons, and slinkies may be found in any kid's closet, but they probably don't realize that they can learn science from them. Students will use common toys to explore inertia, kinetic energy, laws of motion, and many more physics principles in this fun hands-on class.
Living in Space - 30 minutes, All grade levels
There are many things one needs to know before venturing up into space…like how does one go to the bathroom? The most common and practical questions will be answered on what life is like in space. Students will discover where to sleep, what kind of food is available, what astronauts wear and what some hazards are. Some students will even get to try on a spacesuit!
Kites! - 30 minutes grades 1 – 3
3000 years ago, the Chinese invented kites and today most of us have attempted to fly one. Learn how kites were precursors to airplanes and build your own.
Force and Motion - 30 minutes, grades 4 – 8
Experience Isaac Newton in a whole new way!  Students will pull, knock and twist their way into a better understanding of Newton's laws of motion through fun, engaging experiments.  They will not only have a better appreciation for his laws, but students will never look at their world the same way again.  Experiments include pulling a table cloth from under dishes and racing against other students in our Third Law Challenge!
How Does it Fly? - 30 minutes, grades 2 – 8
Birds, planes, helicopters, rockets, or even drones all take off and to the skies. But how do they fly?! There is a lot of science there. Learn about the principles of flight and make connections between how animals inspired people to achieve sustained flight. Then fast forward to the future as we explore the personal aerial vehicles of tomorrow.  
Guided Tour: Highlights of Long Island Aviation - 50 minutes, All grade levels
From ballooning to the Moon…an evolution of aviation, all in under an hour. This museum educator-led program will take your group through the museum's collections focusing upon major events and aircraft in aviation history. Inquiry-based learning will help students interpret the history of aviation on Long Island according to the age level and needs of each group. ENL option is available upon request.
All classes comply with National and State common core standards.
---
Aerospace Quests
To enhance your visit to the Cradle of Aviation be sure to print out an aerospace quest and make copies for your students to bring to the museum. This educational tool was developed by the museum staff and docents in order to help groups focus and have fun learning.
---
Planetarium Shows
Our full-dome theater is a large-scale immersive environment, featuring a real-time digital planetarium!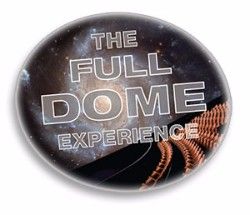 Mars 1001 All grade levels
Space reporter Miles O'Brien guides you through the first human mission to Mars — a daring 1000-day mission to fly an international crew to the red planet and return them safely to Earth. Many challenges will have to be met in order for the crew to succeed and unlock the secrets of the new World!
Junior Jetsetters & One World, One Sky Grades pre-k–1st grade
The night sky is what led humans long ago to wonder what is beyond Earth. Spark your students' curiosity with an introduction to astronomy. Students will look at constellations, hear stories, and take space steps all while learning astronomy vocabulary. Then, explore the night sky with your favorite friends from Sesame Street in One World, One Sky: Big Bird's Adventure.
Solar System Tour All grade levels
Our Solar System has everything you could want! Planets! Moons! Asteroids! and Comets! All swirling around our one and only star, the Sun. Students will learn all the different objects that populate the Solar System and get a glimpse at the force that keeps worlds spinning.
Moons of our Solar System! Grades 1–4
There are over 200 moons in the Solar System.  Some are larger than planets, some are covered in volcanoes, and some might have alien life! During this show, we will explore various moons of the Solar System, including our own.  Students will learn what a moon is, what causes its phases, and how we are exploring these natural satellites.
Current Night Sky (also available virtually)
All grade levels, Boy & Girl Scouts
Long before television, GPS, and street lights, there were the stars of the night sky. Students will travel through the seasonal night sky to learn about constellations, hear mythical stories, and observe the magnificent Long Island sky. 
---
Welcome | Programs | Planning Guide | Reservation Form
---