School Group Field Trip Museum Classes & Planetarium Shows
---
Welcome | Programs | Planning Guide | Reservation Form
---
Museum Classes & Programs
Mission mARs - 50 minutes, grades 7 – 8
Prepare for a journey to Mars using augmented reality! Students will work in groups as NASA technicians to understand what it will take to establish a colony on Mars. They'll learn about the planet's elements, weather, and reflect on human needs on another planet. Once they've learned what the basic needs are, they will design their Mars colony using augmented reality. (BYOD - bring your own device)
3, 2, 1, Blast Off! - 30 minutes, grades 4 – 12
Rocketry is an important development in modern-day science and technology. This program will guide students through historic milestones leading to some of the current uses of rockets. Demonstrations of basic rockets will be included.
Tech…Under Construction - 30 minutes, grades 4 – 8
Throughout the technology industry, change is happening every day. For students to become a part of this revolution they will need to understand how the technology works… "under the hood." Using hands-on activities, students will learn the components of the technology industry from hydraulics to circuits uncovering the essentials to constructing robotics, rovers, drones, and more!
Physics of Toys - 30 minutes, grades 2 – 9
Yo-yos, balloons, and slinkies may be found in any kid's closet, but they probably don't realize that they can learn science from them. Students will use common toys to explore inertia, kinetic energy, laws of motion, and many more physics principles in this fun hands-on class.
iRobot - 30 minutes, grades 2 – 8
You might be familiar with androids in Star Wars, Star Trek or even the Terminator. However, modeling and engineering robots after humans in the real world is extremely challenging because of the complex systems humans use to do tasks. Using hands-on activities students will compare and determine the essentials needed to engineer a robot like a human while creating excitement about science, technology, and engineering.
Living in Space - 30 minutes, all grade levels
There are many things one needs to know before venturing up into space…like how does one go to the bathroom? The most common and practical questions will be answered about what life is like in space. Students will discover where to sleep, what kind of food is available, what astronauts wear and what some hazards are. Students will even get to try on a spacesuit!
Kites! - 30 minutes, grades 1 – 3
3000 years ago the Chinese invented kites and today most of us have attempted to fly one. Learn how kites were precursors to airplanes and build your own kite.
Force and Motion - 30 minutes, grades 4 – 12
Experience Isaac Newton in a whole new way! Students will pull, knock and twist their way into a better understanding of Newton's laws of motion through fun, engaging experiments. They will not only have a better appreciation for his laws, but students will never look at their world the same way again. Experiments include pulling a table cloth from under dishes and racing against other students in our Third Law Challenge!
Weather to Fly By - 30 minutes, grades 3 – 8
What is something that each and every one of us, including animals and plants, has to deal with every day, all year long? Yes, it is the weather! Find out about basic weather patterns, where weather can be found, its effects on aircraft and the ingredients you need to conjure up some destructive forces!
Fly By Math - 50 minutes, grades 4 – 9
This math program puts students' skills to the ultimate test - can they safely direct air traffic? Recreating the intense atmosphere of air traffic control centers, it's up to the students to see if they need to change the plane's direction or speed by putting their math skills to use in these real-world situations.
How Does It Fly? - 30 minutes, grades 1 – 8
What are lift, thrust, and drag? These are just a few of the concepts explored in this program that features hands-on demonstrations covering the history of air travel. Explanations of how flight is accomplished will provide insight into the scientific principles of flight.
Guided Tour: Highlights of Long Island Aviation - 50 minutes, All grade levels
From ballooning to the Moon…an evolution of aviation, all in under an hour. This museum educator-led program will take your group through the museum's collections focusing upon major events and aircraft in aviation history. Inquiry-based learning will help students interpret the history of aviation on Long Island according to the age level and needs of each group.
All classes comply with National and State common core standards.
---
Aerospace Quests
To enhance your visit to the Cradle of Aviation be sure to print out an aerospace quest and make copies for your students to bring to the museum. This educational tool was developed by the museum staff and docents in order to help groups focus and have fun learning.
---
Live Dome Programs [ Planetarium is currently closed per New York State guidelines ]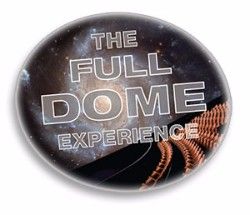 Our educator led, interactive, full dome programs utilize Uniview, a visualization and simulation software aimed at presenting and teaching astronomy, astrophysics and earth sciences. Our full dome theater is a large-scale immersive environment, featuring realtime digital planetarium, and large-format cinema. Pre and post visit lesson plans are available.
FUSION Shows - 50 minute shows that combine live programs with movies for a unique planetarium experience!
Train like an Astronaut & One World, One Sky - grades pre-k – 2
Train like an Astronaut & Asteroids - grades 3 – 5
You have been selected into NASA's new astronaut program! Did you know, astronauts have to train mentally and physically before heading to the International Space Station? Students will learn multilingual astronomy vocabulary, meet a physical challenge, and complete an ISS mission. Find out if you have what it takes to be an astronaut! Then, (grades pre-k – 2) will enjoy One World, One Ky: Big Bird's Adventure, or (grades 3 – 5) will enjoy Asteroid: Mission Extreme.
Space News & Asteroids - grades 3 – 12
Explore different topics happening in science and astronomy right now. After hearing the latest Space News, sit back and enjoy Asteroid: Mission Extreme. This movie takes audiences on an epic journey to discover the possibilities that asteroids present for space travel. Using stunning visuals and state-of-the-art computer graphics, the film presents the fascinating idea, based on real science, that asteroids could be used as stepping stones to other worlds, veritable "way stations" in space enabling us to cross the entire solar system.
Junior Jetsetters & One World, One Sky - grades pre-k – 1st grade
The night sky is what led humans long ago to wonder what is beyond Earth. Spark your students' curiosity with an introduction to astronomy. Students will look at constellations, hear stories, and practice being an astronaut all while learning astronomy vocabulary. Then, explore the night sky with your favorite friends from Sesame Street in One World, One Sky: Big Bird's Adventure. Follow along with Big Bird, Elmo and their friend from China, Hu Hu Zhu, as they take you on a journey of discovery to learn about the Big Dipper, the North Star, the Sun and the Moon. Pair with museum class: Living In Space
LIVE Shows - 50 minute educator led planetarium shows!
Solar System Tour - 50 minutes, all grade levels
Our Solar System has everything you could want! Planets! Moons! Asteroids! and Comets! All swirling around our one and only star, the Sun. Students will learn all the different objects that populate the Solar System and get a glimpse at the force that keeps worlds spinning. Pair with museum classes: Living In Space, Force and Motion, Eyes on Earth, Rockets Away
To the Moon! - grades 1 – 8
The Moon lights up our nights but how much do you really know about our night-time neighbor? During this show, students will get their hands on the Moon, see its many phases, learn about its features, and investigate the dark side. Then, we'll travel to the Moon's surface to get a glimpse of how the Apollo astronauts explored our nearest and only natural satellite. Pair with museum classes: Living In Space, Force and Motion
Current Night Sky - all grade levels, Boy & Girl Scout
Long before television, GPS, and street lights there were the stars of the night sky. Students will travel through the seasonal night sky to learn about constellations, hear mythical stories, and observe the magnificent Long Island sky. Pair with museum class: Living In Space
---
Welcome | Programs | Planning Guide | Reservation Form
---