Ryan NYP "Spirit of St. Louis"
Galleries & Exhibits Home > Ryan NYP "Spirit of St. Louis"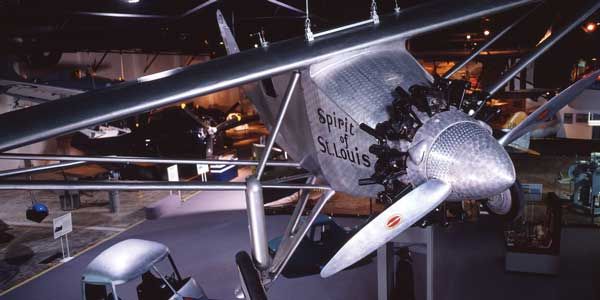 Our "Spirit" was built in 1928 by Ryan as a "Brougham," along identical lines as the original "Spirit of St. Louis" in an attempt to sell the aircraft commercially. It is one of two surviving original sister ships of the "Spirit of St. Louis." This aircraft was also used in the 1955 movie "The Spirit of St. Louis" as seen in flight in this photo and was once flown by Lindbergh.
Specifications:
Wingspan: 46'
Length: 27' 5"
Engine: 220 hp Wright J-5C Whirlwind
Top Speed: 130 mph
Weight: 2150 lbs
Early in 1927, 25-year old air mail pilot, Charles A. Lindbergh obtained the financial backing of businessmen from St. Louis in order to compete for the prize for the first nonstop flight between New York and Paris. He placed an order with Ryan for an aircraft with specifications necessary for the flight. The aircraft required a large fuel tank between engine and pilot which eliminated all forward visibility. On the rainy morning of May 20, 1927, Lindbergh took off, from Roosevelt Field Long Island, heading for Paris. After flying 3610 miles in 33 hours 30 minutes, he landed at LeBourget Airport, where he was greeted by a wildly enthusiastic crowd.
Lindbergh and his heroic flight revolutionized and popularized aviation as nothing else before or since, and it clearly showed the future potential of the airplane.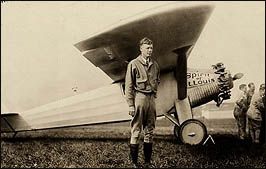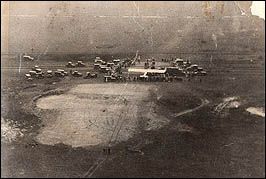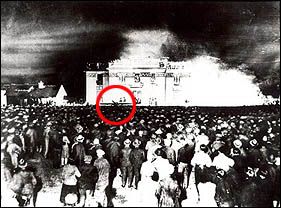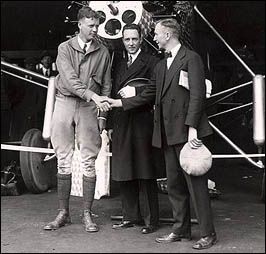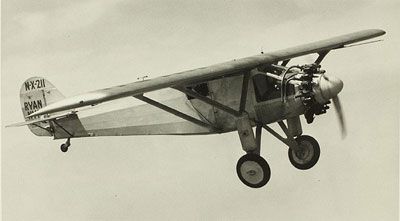 Galleries & Exhibits Home > Ryan NYP "Spirit of St. Louis"