Full STEM Ahead Long Island
Watch all of the Full STEM Ahead videos on the Long Island STEM Hub YouTube Channel.
---
The Daniel Berlin Center for Educational Excellence at the Cradle of Aviation Museum
Support for our educational programs is provided in part by the Berlin Family Foundation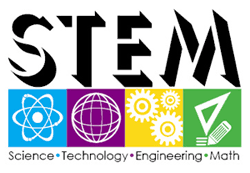 The Cradle of Aviation Museum (CAM) is home to one of the world's outstanding and most diverse aerospace collections. The mission of the Cradle of Aviation Museum is twofold: to engage all ages in the exploration of our aerospace heritage by preserving and displaying Long Island's contribution to air and space travel; and to inspire, motivate, and stimulate our youth to be the next generation of aerospace scientists and engineers. We achieve our mission through our growing exhibit collection and our ever expanding educational programs.
Each of our galleries highlights significant happenings and inventions in the aerospace arena while also incorporating the scientific and technological concepts acquainted with each development and milestone. Though the museum chronicles the history of flight, it also represents current and upcoming developments in fields that were born from the aerospace industry such as renewable technology, satellites, and space science.
An important goal of the Cradle of Aviation Museum is to inspire students to study Science, Technology, Engineering and Math (STEM) and to demonstrate exciting opportunities in those fields. To fulfill this goal the museum has created many new STEM Partnerships between local school districts, industry and educational institutions. Through these partnerships, innovative programs have been born that offer lifelong learning and help to stimulate the community.
Career Conversations - How to Kick Start Your Future
On October 24th, 2018, in partnership with the Long Island STEM Hub, we hosted an evening of Career Conversations. Designed for the middle or high school student - the next generation of employees - industries from healthcare to engineering to aviation and more were on hand to talk about the limitless career avenues awaiting them. We invite you to watch our STEM workforce leaders in these quick segmented "STEM Talks" and we hope you will gain some insight in the steps needed to obtain successful careers in the future.
---
The Institute for Workforce Advancement (IWA)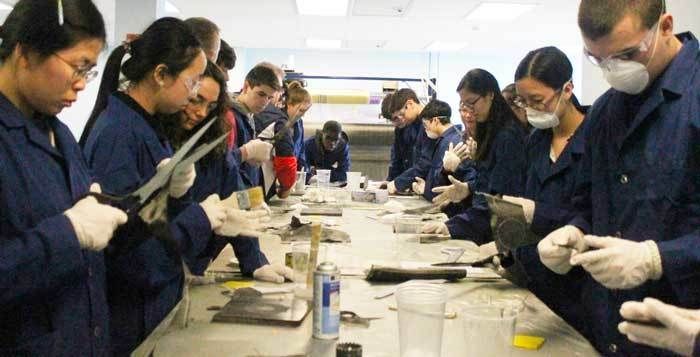 This program is an introduction to composite technology, designed to give high school students an appreciation for the field of composite design, engineering, and manufacturing. The use of composites in 21st-century manufacturing is infiltrating all major markets including aerospace, alternative energy, transportation, and consumer goods. The program exposes students to state-of-the-art equipment offered by few engineering schools in the U.S.
This is a multi-day program requiring attendance and programs are here at the Cradle of Aviation Museum. In order to ensure student participation class sizes are small (12-18 students). Upon completion of the course, each student will have earned one college credit from Vaughn College of Aeronautics and Technoloy.
Interested in learning more? Please contact Phil Rugile via email at prugile@compositepro.org or call (516) 559-5575