Scouts BSA Merit Badge Programs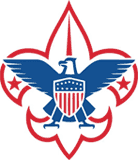 All Scouts BSA Merit Badge programs at the Cradle are lead by certified counselors. 2 troop leaders required and admitted free for all programs. A minimum of ten scouts is required for all Boy Scout programs. Sorry, non-scout siblings are not allowed in Scout programs. Due to Covid restrictions per CDC/NYS guidelines, there is a 15 person max for in-person programs. Virtual programs have a 10 scout minimum and 30 scout maximum.
For more information, please use the form below.
To make a reservation, please call (516) 572-4066, Monday through Friday from 10 am to 4 pm.
Merit Badges
Space Exploration 3 1/2-hour program, $35 for Scouts
(available both virtually and in-person)
Build & launch your own rocket (weather permitting). Explore the museum's space gallery. Design a moon base. See one of only three Lunar Modules on Earth.
Aviation 2 1/2-hour program, $20 for Scouts 
(available both virtually and in-person)
Discover how planes fly. Build your own glider. Take a guided tour through the museum. Learn to read cockpit instruments. Perform a pre-flight inspection of an airplane.
Astronomy 2 1/2-hour program, $35 for Scouts (virtual only)
Learn all about the stars, our moon & the planets in our Starlab. Create a star chart & identify constellations. Explore the effects of solar radiation on Earth. Work with our optics lab to understand telescopes.
Want to learn more about the Boy Scout programs? Please use the form below, or to make a reservation, call 516-572-4066 (M-F, 10-4).