Scouts BSA Merit Badge Programs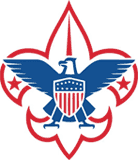 All Scouts BSA Merit Badge programs at the Cradle are lead by certified counselors. 2 troop leaders are required and admitted free for all programs. A minimum of ten scouts is required for all Boy Scout programs and a maximum of 25. Sorry, non-scout siblings are not allowed in Scout programs. 
For more information, please use the form below.
To make a reservation, please call (516) 572-4066, Monday through Friday from 10 am to 4 pm.
Merit Badges
Aviation
2 ½ hour program, $20 per Scout
Discover how planes fly in this program that fulfills the requirements for the Aviation Merit Badge. Scouts will build their own gliders, take a guided tour through the museum, learn to read cockpit instruments and perform a pre-flight inspection of an airplane. 
Space Exploration
3 ½ hour program, $35 per Scout
In this program that meets the Space Exploration Merit Badge requirements, Scouts will build and launch their own rockets (weather permitting), explore the museum's space gallery, and design a moon base. They will also see one of only three Lunar Modules on Earth. 
Robotics
3 ½ hour program, $35 per Scout, Pre-requisites required: 1a, 1b, 6b, & 7 
In this program that satisfies the requirements for the Robotics Merit Badge, Scouts will determine the essentials needed to engineer a robot, learn about the robotics industry and its importance to our space program, design/build a robot, and explore different careers in the robotics field. Please note: Scouts will use LEGO Mindstorms EV3 kits to construct the robots. These kits remain the property of the museum. 
Download Robotics Pre-requisites here, 95kb PDF.
Want to learn more about the Boy Scout programs? Please use the form below, or to make a reservation, call 516-572-4066 (M-F, 10-4).