Expos and Trade Shows
The Cradle of Aviation Museum is now home to a number of popular annual expos on Long Island including, The Chocolate Expo, Eternal Con - The Long Island Comic Con, Hops and Props Craft Beer Festival, New York Tattoo Festival, SUMAQ Peruvian Food Festival, UCPN's Festival of Trees and a number of industry, education, job fares and trade shows.

Choosing the Perfect Trade Show and Expo Venue on Long Island
Choosing a venue for any event is a delicate task that requires a substantial amount of time and consideration. Assuming that the purpose and overall theme of the event have already been identified, a handful of other factors must still be considered. The expo or trade show venue selected will have a major impact to the success of the entire endeavor. Choosing the best Long Island venue will ensure the enjoyment and comfort of all the event patrons.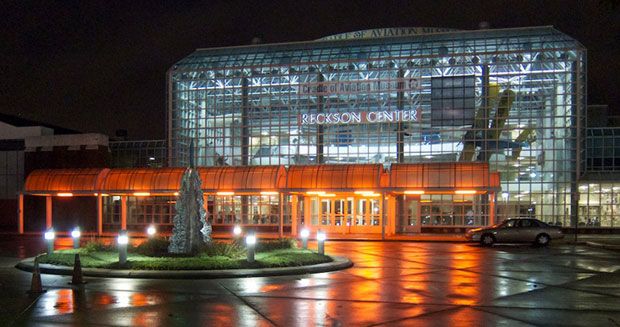 Factors to Consider when Choosing an Expo or Trade Show Venue
Location, location, location - it is imperative that the venue is easily accessible to patrons who will come from all over the region. The Cradle is centrally located off of the Meadowbrook Parkway in Nassau County. Size - the Cradle is the perfect size for small to medium expos and can handle up to 10,000 attendees per day throughout our 175,000 sf facility (with approx. 100,000 sf available for vendors & patrons). Amenities - the Cradle has plenty of restrooms and spacious free parking facilities. Price - the Cradle is an affordable and flexible solution for your expo and trade show needs and the museum brings added value to your event through our dedicated followers, exhibit galleries and 300-seat dome theater planetarium. Staff - our helpful and experienced staff are here for you and you won't be nickel and dimed!