Take your class on a trip they'll never forget...

Dear Educator:
3, 2, 1... Blast Off! Get your year off to a great start by planning an out-of-this world experience for your class at the Cradle of Aviation Museum!
Can you imagine taking off in a rocket with powerful boosters?! Rockets are the cornerstone of space exploration and ensure our satellites get into space! Learn about Newton's Third Law of Motion while experimenting with various types of basic rockets in our new class: 3, 2, 1... Blast Off!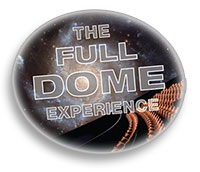 The fun doesn't doesn't stop there! In our JetBlue Sky Theater Planetarium and Dome Theater, our newest shows: Backyard Wilderness and Dream Big - Engineering Our Future will thrill and inspire your students!
And, we are very excited about our new exhibit! The greatest adventure in the history of mankind is now your once-in-a-lifetime adventure with our spectacular new exhibit, SPACE: A Journey to Our Future. This immersive exhibit takes you from the dawn of man's earliest visions of space exploration to the heroic achievements of the past, the unfolding discoveries of today, and the frontiers of the universe that lie ahead. Opens September, 2018.
Plan your visit during our off-peak seasons to receive special discounts!
September and October—save $2.00 per student on a museum ticket when combined with a theater ticket!
December and January—receive a FREE 30 minute museum class.
Trips and classes at the Cradle are BOCES Fund-able.
Below are links to our Education Planning Guide for 2018-2019 highlighting some of our new programs, and our 40 page Educator Guide that contains pre and post visit lesson plans.
Keep an eye out for our 12 page booklet that we mail each fall that will contain complete program details that you can also find here in the education section of our website.
To book a class trip or preview our offerings, please call 516-572-4066.
We look forward to working with you and your students!
Sincerely,
Catherine Bingham
Education Manager
---
Thanks to a New York State Council on the Arts grant, you can now download our 40 page educator guide containing both pre and post visit activities.