Astronaut Sally Ride
The first American woman in space.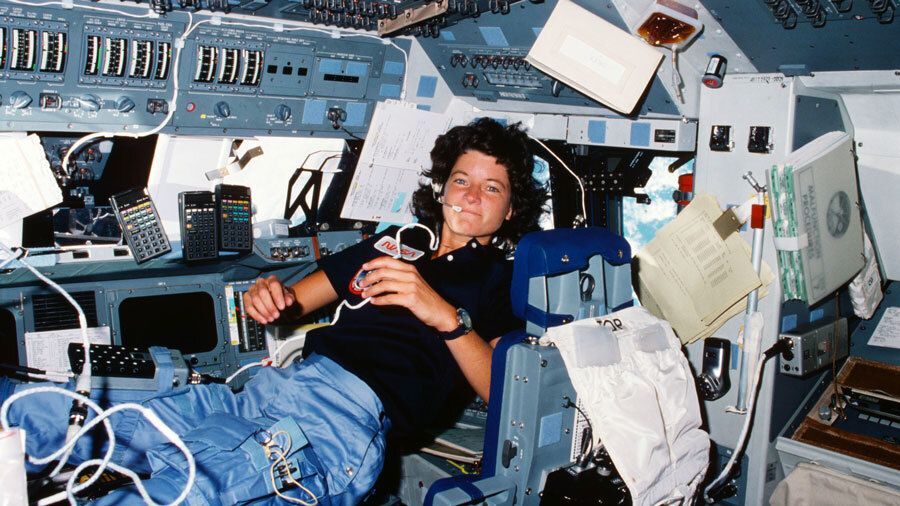 Astronaut Sally Ride: Breaking Barriers, Inspiring Generations
Discover the extraordinary journey of Sally Ride, an icon of space exploration and a trailblazer for women in STEM. In 1983, Ride became the first American woman to venture into space, forever transforming the perception of what women can achieve.
Ride's achievements are truly remarkable. She logged a staggering 343 hours in space during her two space shuttle missions, paving the way for future generations of female astronauts. Her groundbreaking presence in orbit shattered stereotypes and ignited a passion for science in countless young minds.
Beyond her historic achievements, Sally Ride's lasting impact lies in her dedication to education. After leaving NASA, she founded Sally Ride Science, a program aimed at inspiring students, especially girls, to pursue careers in science and technology. Through this initiative, she empowered countless individuals to dream big and reach for the stars.
Sally Ride's legacy reminds us that gender should never limit our aspirations. She proved that determination, intelligence, and unwavering passion can overcome any obstacle. Her indelible mark on space exploration and her tireless advocacy for education continue to inspire new generations of astronauts, scientists, and dreamers around the world.
Celebrate Sally Ride's remarkable life and discover how her groundbreaking achievements continue to shape the future of space exploration and inspire us all.
Resources:
Sally Ride (1951-2012) NASA Astronaut / First American Woman in Space. Sally Ride died on July 23, 2012, at the age of 61. This tribute is based on earlier interviews and remembrances by her colleagues.

This article is part of the NASA Knows! (Grades K-4) series. Sally Ride was the first American woman to fly in space. For fun, she liked to run. She also played tennis, volleyball and softball. Ride wrote science books for children. The books are about exploring space.

National Women's History Museum, by Ashlee Anderson, 2018

By Sally Ride Science at UC San Diego