Aerospace Quests
Go on an Aerospace Quest at the Cradle of Aviation Museum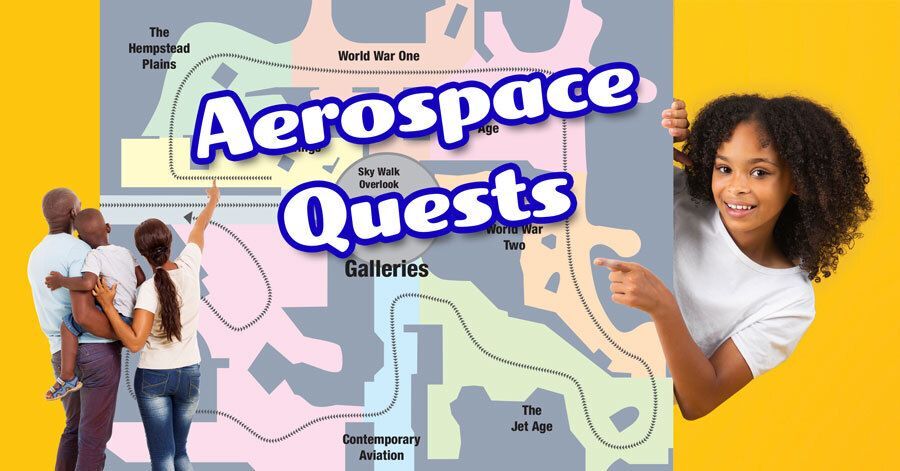 There's always a new way to explore the Cradle of Aviation Museum. Have you ever gone on an Aerospace Quest? Originally designed for school groups, it's a creative way to learn and have fun while touring our safe, spacious, and air-conditioned, venue. 
We have three different Aerospace Quests designed for all ages
(And here's the answer key for the Intermediate and Advanced Quests.)
Our knowledgeable and friendly docents can be found throughout the galleries and are always available to help you along the way.
So explore the Cradle in a new way and go on a whirlwind tour of over 100 years of air and space history.