Pigeons Saved My Life
A visit with WWII Radar Specialist Dominic Battaglia, S1-E1, 18:06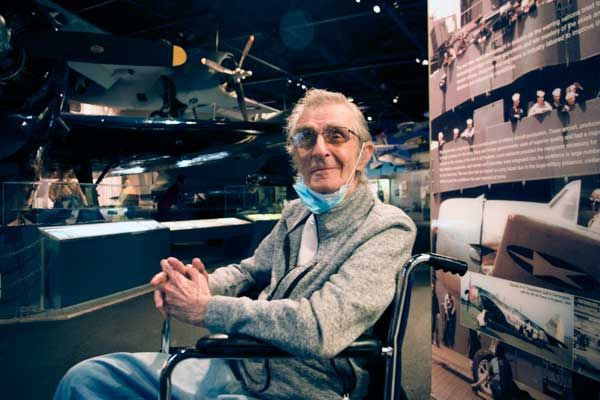 Now available on all the major podcast platforms, please subscribe and share!
Ninety-eight-year-old Dominick Battaglia, a WWII Veteran, visits the museum with his next-door neighbor, Meegan Coleman. Although separated by over half a century in years, their friendship is as close as their houses are to one another. Having shared many remarkable stories about the war with his friend, Meegan suggested this visit to the museum as his first trip out of the house now that things are opening back up from the pandemic here in Long Island, NY. We were fortunate to be able to tag along during their visit and record this chat and the retelling of some of Dom's experience as a Radar Specialist and to learn how, as Dom puts it, "Pigeons saved my life." 
Dominic Battaglia Photo Gallery
---
Subscribe wherever you listen to podcasts. You can also listen and leave us a voice message via the Anchor app or use the contact form here, we'd love to hear from you!
---