Competitions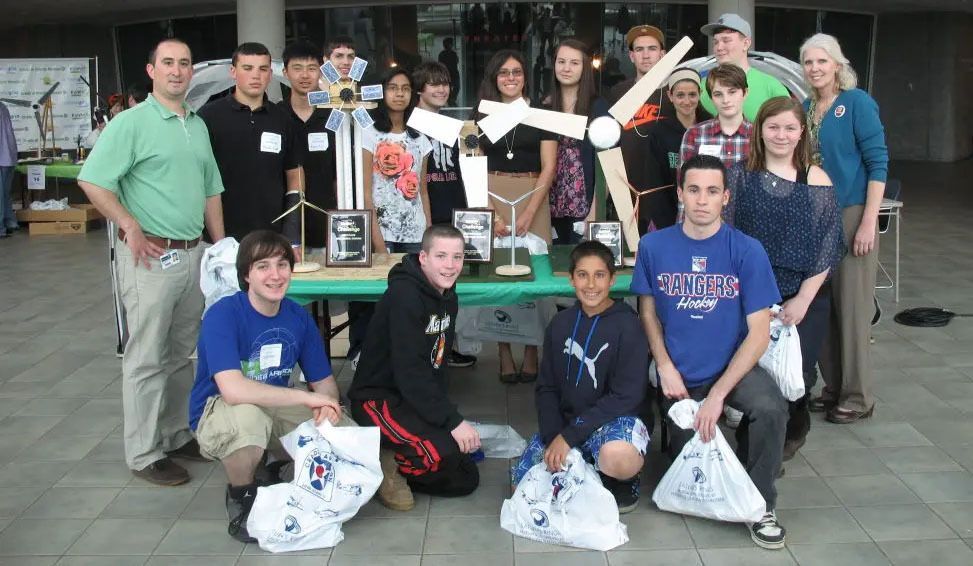 Welcome to the Cradle of Aviation Museum's exhilarating STEAM competitions for students!
Immerse yourself in the world of Science, Technology, Engineering, Arts, and Mathematics through our captivating contests designed to spark creativity, innovation, and teamwork.
Join us in the heart-pounding 'Egg-Drop' challenge, where students engineer contraptions to protect fragile eggs from gravity's grasp. Harness the power of the wind in the electrifying 'KidWind' competition, where imagination takes flight as young minds craft and test wind turbines. And don't miss the awe-inspiring 'Future World City Showcase', a platform for budding architects and visionaries to construct the cities of tomorrow.
These mind-expanding competitions are just a $5 add-on per student alongside museum admission, offering an unforgettable opportunity to learn, compete, and be inspired.
Unleash your potential and be a part of shaping the future – only at the Cradle of Aviation museum.
Call 516-572-4029 for more details.
2023-2024 Competitions
KidWind - October 25 - The KidWind Challenge is a hands-on design celebration that engages students through the lens of wind and solar energy. Student teams design, construct, and test small-scale wind turbines and solar structures at events all over the world. 
Egg Drop - March 14
Future World City Showcase - June 3
Competitions are a $5 add-on per student with museum admission.
---