Planetarium and Dome Theater
Our immersive planetarium and full-dome theater is one of the largest and most powerful virtual reality experiences in the world!
Junior Solar Sprint PD Workshop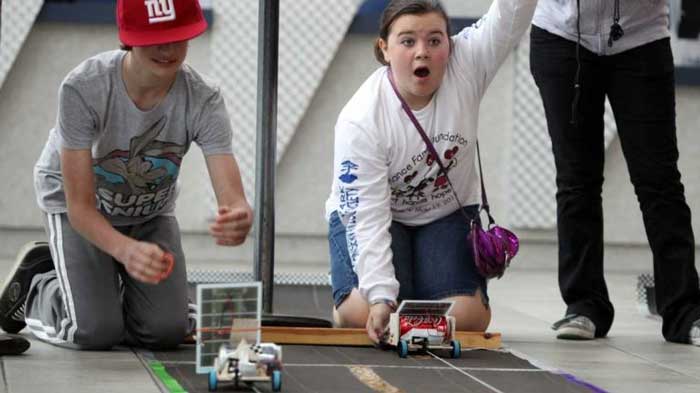 Junior Solar Sprint Competition Professional Development Workshop
Recommended for Educators who teach grades 5th-8th
A Comprehensive Professional Development day where teachers are introduced to how solar panels function, renewable energy topics and the use of mathematics in the construction of a solar car. At our workshop, teachers will engineer their own solar car and learn how math is essential to building the most efficient solar vehicle! JSS challenges students to use their knowledge of science, creative thinking, and teamwork to design and build solar electric vehicles. Then, students will have the opportunity to race to the finish! All lessons comply with the State and National Standards
Pre-registration is required.
Please call Reservations at 516-572-4066, Monday through Friday, 10:00am to 4:00pm, to reserve your spot.