The Arcade Age Exhibit
Learn the History, Play the Games!
---
The Arcade Age Exhibit returns Saturday, December 23rd

Over 60 playable classic arcade cabinets and 20 classic consoles for your retro gaming satisfaction.
The Arcade Age explores the short history of video arcade games through exhibits and gameplay, just as they were intended to be experienced - in an arcade!
The exhibit tells the story of video arcade games; from the pioneers in the early 40s and 50s to the golden age in the late 70s and early 80s to its crash, revival, and ultimate decline in the 90s. It is a story of the creative and innovative people who explored groundbreaking technologies, the games that sprung from their ingenuity, and a culture that was shaped by their developments. 
Complete with unforgettable favorites like Ms. Pac-Man, Galaga, Space Invaders, Centipede, Donkey Kong, and more, all of the games are set to free-play.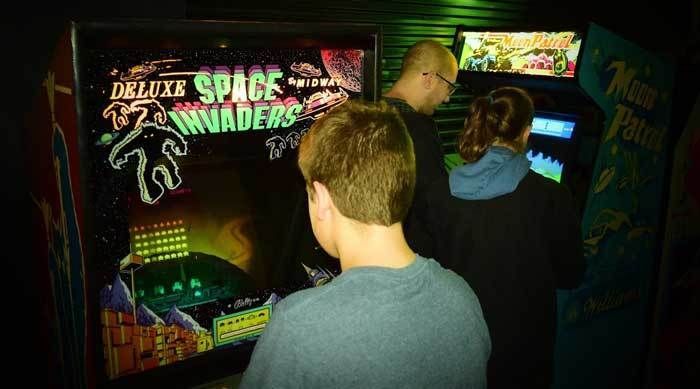 Admission:
Admission is $10.00 per person
($8.00 museum member tickets are available at the box office)
General museum admission is not required nor included in Arcade Exhibit admission. Admission includes unlimited free play - no coins required!
Hours & Schedule:
Opens Saturday, December 23rd
Open Weekends and School Breaks through Sun. March 31st
Hours - 11 am - 4 pm
December Break - Open Sat. Dec 23rd through Mon. Jan 1st
February Break - Open Sat. Feb 17th through Sun. Feb 25th
---
---
Arcade Exhibit Special Events Calendar:
Join us for one of our fun 80s Arcade and Karaoke Nights!