The most interesting event calendar around!
---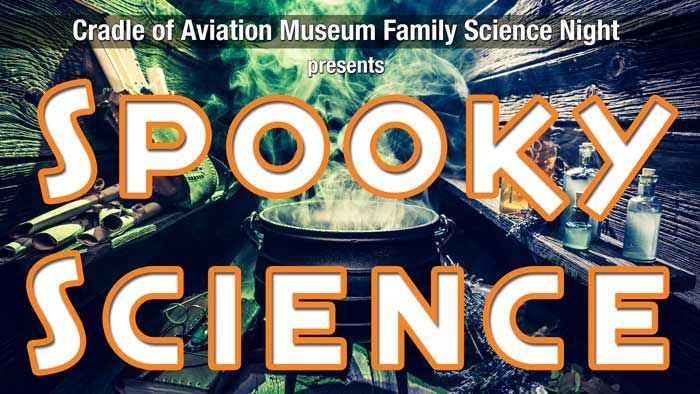 A fan favorite, Spooky Science Night returns with stimulating STEM activities and a whole lot of Halloween fun to entertain the entire family.
"Spooky Science Night is a fun and safe way to celebrate Halloween. All activities are included with admission. Ideal for children ages 5-12," says Education & Planetarium Coordinator, Kerri Kiker.
Activities Include:
Spider Web Challenge:
A spider's web is designed to withstand high winds, heavy rains, and shifting weight. Can you design a web that is able to hold the balanced weight of your spider and its prey?!
Trick or Treat Planetarium: Our planetarium sky is full of stuff just waiting to be discovered. Will you find astronomy treats like the Witch Nebula or be tricked by a regular witch?!
Messages From Beyond:
There is more to these messages than meets the eye! Read and leave invisible ink messages.
Crazy Critters:
Make a creepy crawly bug that moves all on its own!
Tickets are $17.00 per person; $15 for Museum Members, and children under 2 are free.