The Daniel Berlin Center for Educational Excellence at the Cradle of Aviation Museum
Support for our educational programs is provided in part by the Berlin Family Foundation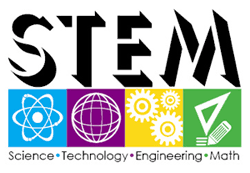 The Cradle of Aviation Museum (CAM) is home to one of the world's outstanding and most diverse aerospace collections. The mission of the Cradle of Aviation Museum is twofold: to engage all ages in the exploration of our aerospace heritage by preserving and displaying Long Island's contribution to air and space travel; and to inspire, motivate, and stimulate our youth to be the next generation of aerospace scientists and engineers. We achieve our mission through our growing exhibit collection and our ever expanding educational programs.
Each of our galleries highlights significant happenings and inventions in the aerospace arena while also incorporating the scientific and technological concepts acquainted with each development and milestone. Though the museum chronicles the history of flight, it also represents current and upcoming developments in fields that were born from the aerospace industry such as renewable technology, satellites, and space science.
An important goal of the Cradle of Aviation Museum is to inspire students to study Science, Technology, Engineering and Math (STEM) and to demonstrate exciting opportunities in those fields. To fulfill this goal the museum has created many new STEM Partnerships between local school districts, industry and educational institutions. Through these partnerships, innovative programs have been born that offer lifelong learning and help to stimulate the community.