The most interesting event calendar around!
Looking for fun things to do this weekend? You've come to the right place!
SUMAQ Peruvian Food Festival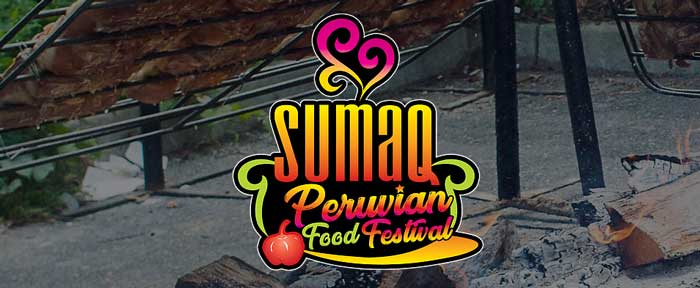 SUMAQ Peruvian Food Festival has become one of the most anticipated culinary events of the year, attracting food enthusiasts from all over the tri-state area!
Over 20 food vendors, a mixture of local and award-winning chefs from Peru, will be participating in this year's festival. You will also have the opportunity to learn cooking techniques from top chefs, such as Jose Luis Chávez, Ezequiel Valencia and Miguel Aguilar!
​
Our mission along with Peru's gastronomic association, APEGA is to help disseminate Peruvian cuisine and culture in NY, which is why we are devoted to offering the highest quality and variety of Peruvian food.
$15 Adults
$7 Children (2-12)
Free Parking
11AM-8PM Sat. & Sun.
Tickets are non-refundable!
Admission Includes:
- Festival Entrance
- Cooking Demos
- Musical Performances
- Cradle of Aviation Museum admission (museum hours are 9:30-5:00)
VIP Tickets
Delight your palates with the delicious variety of Peruvian Gastronomy! SUMAQ's 2019 VIP will take place on August 24th and 25th starting at 12pm-6pm inside the Cradle of Aviation Museum. This year's International Chef of the Year Masterchef Mercedes Salazar Luna presents a three-course menu "Taste like Peru!" that consists of 7 tasty dishes from different regions of Peru and traditional drinks including our famous Pisco Sour!
Limited reservations, Buy your tickets today! $120
VIP includes entrance to the outdoor festival starting at 11am-8pm, and access to the Cradle of Aviation Museum from 9:30am-5pm, table service, premium reserved VIP seating location inside the museum hall and preferential seating at the live cooking demonstrations. Comfortable sectioned seating area near the outdoor stage.
Maximum of 3 alcoholic drinks* Must be 21 or older to drink*
---
---