Volunteers
Meet some of our wonderful volunteers and learn about volunteer opportunities at the Cradle of Aviation Museum.
#MuseumGuide Alan C.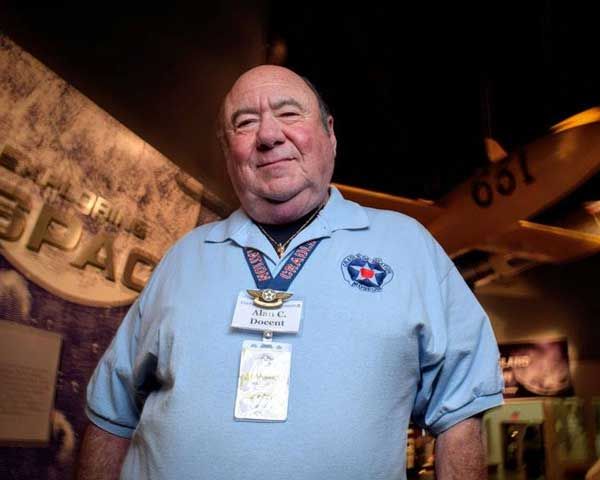 #MuseumGuide Alan C. has been with us for 8 years. His lifetime love of aviation, combined with the joy of teaching young minds and a desire to give back to the community keeps him coming back year after year. He enjoys watching the lightbulb switch on in a child's face when they suddenly understand something. He loves the early aircraft on display in the Hempstead Plains Gallery "where it all begins" and regarding the future of aerospace, "we are just beginning the journey" and believes that "today's kids will take us there."