February Break 2021
All the great things going on at the Cradle from Saturday, February 13th through Sunday, February 21st!
Scroll down for the daily schedule!

---
Exhibits, Planetarium Shows, Dome Theater Movies and Guided Tours!
As we continue to celebrate the 50th anniversary of the Apollo missions, it's a great time to come in and check out the largest collection of Apollo artifacts on display anywhere including an actual Lunar Module!

Our immersive planetarium and full-dome theater is one of the largest and most powerful virtual reality experiences in the world! Three shows daily at 11 am, 1 pm and 3 pm. Separate admission required. Show schedules and descriptions here.
---
Watch the Landing of the Mars Rover Live!
UPDATED: February 18, 2021, live coverage starts at 2:15 pm, landing currently estimated to be at 3:55 pm - subject to change!
On February 18th join us for the landing of Perseverance!  Experience what NASA has dubbed the seven minutes of terror during the live stream of Perseverance's landing. Only 40% of spacecraft sent to Mars successfully land, if Perseverance is among them, it will begin to look for habitability and biosignatures. This mission is an important first step in preparing for human exploration of the red planet. Free with Museum Admission. More Details...
---
The Arcade Age Exhibit - Back by popular demand!
---
Back to the Future Celebration!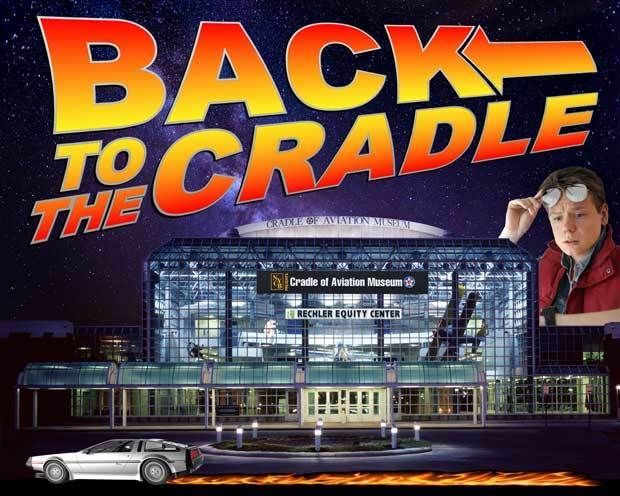 In celebration of the 35th anniversary of the film, we have a DeLorean and tons of Back to the Future memorabilia and photo-ops, great Scott! Enter our raffle to take home Marty's red guitar! 10 am - 4 pm, Free with museum admission.
---
Daily Schedule
---
Admission
Museum and Planetarium Combo: Adult $21, Child/Senior* $19
Combo includes the museum and a single Planetarium show.
Museum: Adult $16, Child/Senior* $14
The museum includes the aviation museum galleries and Back to the Future celebration.
*Children ages 2-12, Senior Citizens 62+, Military Personnel, Volunteer Firemen & Non-Ambulatory Visitors
Cradle of Aviation Museum, Charles Lindbergh Blvd., Garden City, NY 11530
Questions? Call Reservations (Mon-Fri, 10-4) at 516-572-4066
or use the Contact Form Here!