The most interesting event calendar around!
---
80s Arcade & Karaoke Night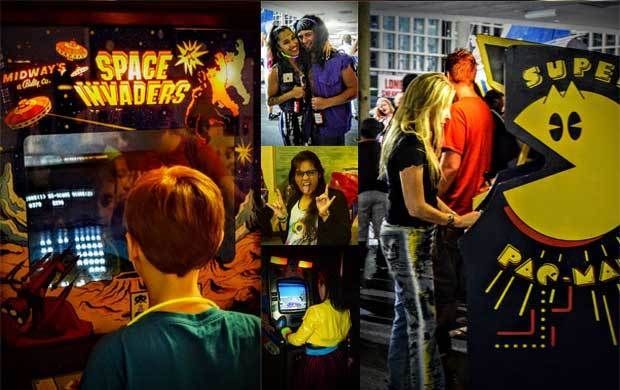 80s Arcade and Karaoke Nights are back!
Brought to you by:
Cradle-Con, A Comic, Collectible and Pop Culture Con
Relive the glory days of the 1980s while playing classic arcade games like Pac-Man and Donkey Kong and singing your hearts out to '80s karaoke music. No need to bring quarters as games are all set to free play, but please do bring the big hair, acid-washed jeans, shoulder pads, and Members-Only jackets and enter our costume & cosplay contest for fun prizes. We'll also have a number of classic consoles from the 70s through the 90s set up for free play and retro tournaments.
- Over 50 Arcade Cabinets & Classic Consoles
- 80s Karaoke
- 80s Costume & Cosplay Contest
- A small number of Artist & Merchandise Vendors
- $1 Raffle for a Classic Console - Drawing same night!
- Cash Bar & Food Truck
$20 advance tickets, $25 at the door!
(Museum members $15 in advance only)
About Cradle-Con - A Comic, Collectible and Pop Culture Con
Cradle-Con was founded in June 2018 to raise funds for the Cradle of Aviation Museum's education programs. Cradle-Con is a celebration of all things comic book and retro video game culture. It is an opportunity for readers to meet and greet local comic book creators, for collectors on the hunt for those elusive rare books and toys, for cosplayers to show off some of their best work and gamers to get their 80s on! This is a spectacular yet more intimate comic con experience for fans of all ages to gather, socialize, and be passionate about what they love.
Cradle-Con 2023 will be held on May 20-21, 2023 - get your discounted advance tickets today! Visit our Cradle-Con page for more info and ticketing links.