The most interesting event calendar around!
---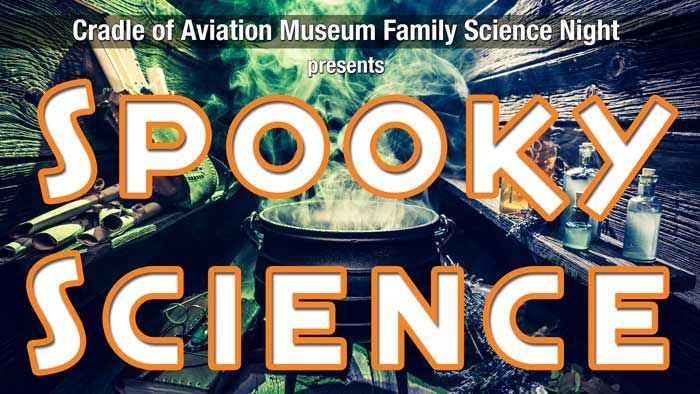 A fan favorite, Spooky Science Night returns with stimulating STEM activities and a whole lot of Halloween fun to entertain the entire family.
"Spooky Science Night is a fun and safe way to celebrate Halloween. All activities are included with admission. Ideal for children ages 5-12," says Education & Planetarium Coordinator, Kerri Kiker.
Activities Include:
Trick or Treat Planetarium: Our planetarium sky is full of stuff just waiting to be discovered. Will you find astronomy treats like the Witch Nebula or be tricked by a regular witch?!
Black Light Gremlin Hunt: We need your help! Gremlins had invaded our planes and we need you to find them using a special light. Can you find all 8?
Ghost Rockets: Send these spooky ghosts flying through the night sky.
Angry Gourds: The pumpkin patch has been taken over by mummies! Can these gourds knock them out and save the pumpkin patch? If you can throw them at the right angle and the right speed, you may be able to engineer a solution!
Tickets are $15.00 per person; $10 for Museum Members, and children under 2 are free.