The most interesting event calendar around!
Looking for fun things to do this weekend? You've come to the right place!
History of the A-10 Warthog, Discussion and Book Signing with Ken Neubeck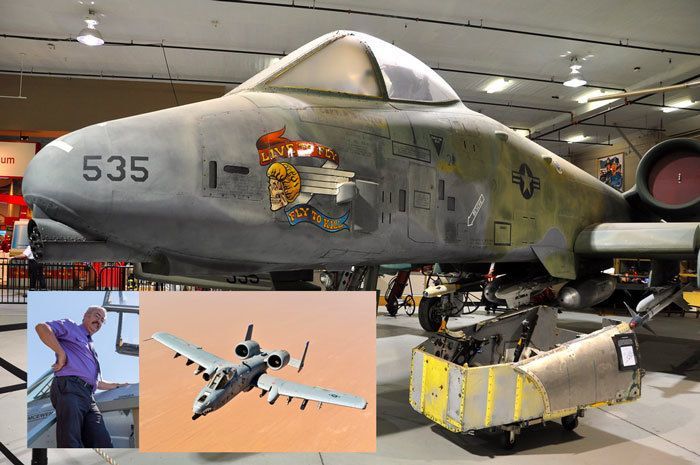 Join us on Thursday, June 2 at 7:00 pm as we celebrate the 50th Anniversary of the first flight of the A-10 Warthog with a discussion and book signing given by Ken Neubeck, former Fairchild Republic Company engineer. The talk will take place in our Hangar Two Jet Gallery in front of our A-10. Books will be available for purchase.
The A-10 Thunderbolt II, nicknamed the Warthog, is the most effective close-air support aircraft in the US Air Force inventory. The close-air support mission by the A-10 is critical to support US ground troops when they are threatened by enemy tanks and artillery. The Warthog proved to be a key weapon during Operation Desert Storm in 1991 when it destroyed many Iraqi ground targets, including almost 1000 tanks. The A-10 would distinguish itself in subsequent conflicts in Europe, Asia and Africa, and it still serves today, 50 years after its first flight which occurred in May of 1972!
The presenter, Ken Neubeck worked on the A-10 program at the Fairchild Republic Company as a reliability engineer, beginning in 1974 when the A-10 Warthog production program began. After the company closed in 1987, he continued to work in the aerospace field and has written three books on the A-10 Warthog, including his recent book, The A-10 Thunderbolt II: Fairchild Republic's Warthog at War (Schiffer). The presentation will cover the history of the A-10 program up to its present time.
This event is free but reservations are required,..
Please RSVP to reservations@cradleofaviation.org or call 516-572-4066, Monday through Friday from 10-4.