The most interesting event calendar around!
Looking for fun things to do this weekend? You've come to the right place!
Engineering Week Design Challenge Family Activity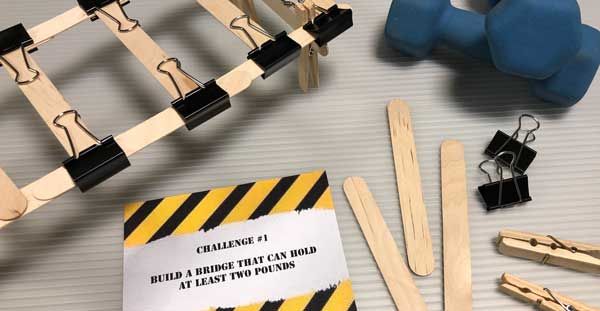 The Cradle of Aviation invites all kids and their grown-ups to celebrate National Engineering Week at the Museum with the family engineering station: Clothespins, Clips, and Craft Sticks.
You will learn about the Engineering Design process as you create your own structures to tackle design challenges. Then push your structures to the limits by testing them.
Do up to four challenges:
1. Build a bridge that can hold at least two pounds
2. Build a structure that has at least three floors
3. Build a structure with a narrow bottom and a wide top
4. Build a structure made of triangles
Take a photo, post it and tag us @cradleofaviation and hashtag: #cradleofaviation #designchallenge
Will you be a master builder or will your structures crack under pressure?
Free with Museum Admission.