The most interesting event calendar around!
View From Above - Discussion and Book Signing with Astronaut Terry Virts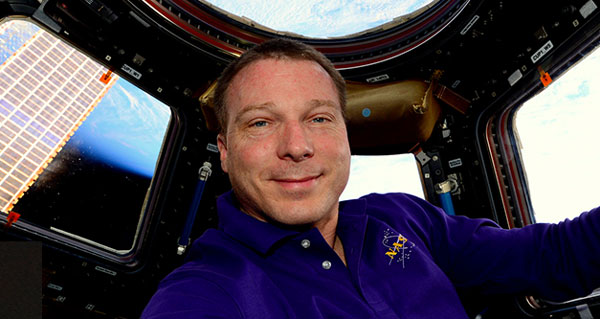 NASA Astronaut Terry Virts discusses his book
VIEW FROM ABOVE: An Astronaut Photographs the World
at the Cradle of Aviation Museum.
The Cradle of Aviation Museum will be hosting NASA astronaut Colonel Terry W. Virts, Jr. to discuss the release of his new book and more than 200 days in space on Wednesday, October 4 at 7:00 p.m.
The presentation by Virts will detail the release of VIEW FROM ABOVE: An Astronaut Photographs the World as well as the seven months he spent in command of the International Space Station (ISS). Virts has taken more photographs of Earth from space than anyone else and will talk about what life is like for an astronaut in orbit. The book signing will take place following his discussion.
Virts' career with NASA began in 2000. Since then he has logged more than 4,300 flight hours in more than 40 different aircraft, serving as pilot of STS-130 aboard Endeavor in 2010 and commander of Expedition 43 in 2015. Virts currently assists the Extravehicular Activity Robotics branch at NASA.
The book, which features a foreword by Buzz Aldrin, demonstrates the breathtaking beauty of Earth from space and lends perspective on day-to-day life as an astronaut in the ISS via 300 of his photographs.
Admission is free but seating is limited. Please call Reservations at (516) 572-4066 to reserve a seat. Refreshments will be served during the book signing.