The most interesting event calendar around!
Looking for fun things to do this weekend? You've come to the right place!
New York Tattoo Expo at the Cradle of Aviation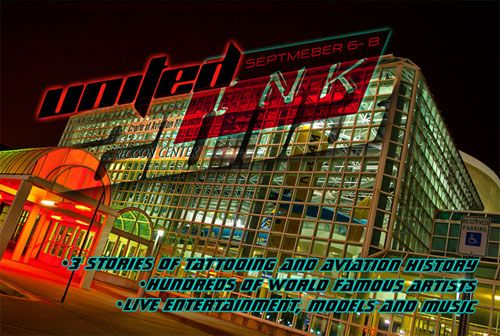 Tattoo Lou Announces the 3rd annual New York Tattoo Expo at the Cradle of Aviation Museum!
September 6th-8th 2013
Friday 2pm-11pm
Saturday 12pm-11pm
Sunday 12pm-7pm
No Planetarium or Dome Films will be showing this weekend!
Sorry, no Discount Coupon or Daily Deal offers for this special event!
Dive deep into the history of tattooing as well as our air born ancestors… The Cradle of Aviation is the new backdrop and the perfect setting for the Ultimate Tattoo convention. United Ink is unlike any other tattoo convention you've seen before. Completely open to the public, the convention is the perfect day for the whole family, with entertainment, games, contest, tattooing demonstrations, an artist lounge, art exhibits, and more. At the United Ink convention, you can watch the world's best artists pierce and tattoo, and if you're in the market for new ink or piercings, this is the place to be. Why not let one of the globe's most talented artist use your body as their newest canvas? And there's plenty for the kids to do, too. United Ink will offer face painting, temporary tattoos, coloring, flash art contest and more. Don't miss our special tattoo reality show celebrities! Scheduled attendees at United Ink include Shane O'Neill from Ink Masters, and more.
Tickets may also be purchased in person at our box office.
Prices: $20.00 Adult, $12.00 Child (2-12 )
Members: Adult $15.00, Child $8.00, member tickets only available at the box office.