"The most worth-while thing is to try to put happiness into the lives of others."
~ Robert Baden-Powell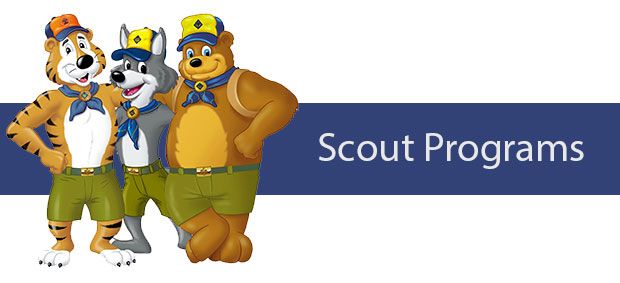 Dear Scout Leaders,
The Cradle of Aviation Museum has long been a supporter of local scouting programs, and it is through this partnership that we offer programs for each and every rank of Girl, Cub and Boy Scout. Our youngest Daisy and Tiger Scouts through our Gold and Eagle Scouts are able to take advantage of the many scouting programs developed here at the museum. In addition, we offer many opportunities for scouts of all ages to participate in competitions, sleepovers and special scout camps. We guide each scout den, pack and troop through all the necessary requirements for each journey, pin, loop, achievement, elective or merit badge while also educating our scouts about the unique role Long Island plays in aviation and aerospace and the rich history scouting has played in space exploration.
The Cradle of Aviation joins in NASA's support of Girls and Boy Scouts as part of the overall goal of engaging scouts in NASA missions and STEM (science, technology, engineering and mathematics) subjects. All of the museum's programs, led by screened, certified merit badge counselors, have been developed to meet this goal.
For more information or to make a reservation, please call (516) 572-4066 (Mon-Fri, 9:30-4:00) or use the contact form below.
---