Narrated by Tom Hanks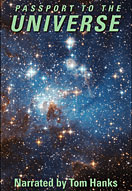 Passport to the Universe
Taking audiences on an unforgettable voyage of billions of light-years, Passport to the Universe is an incredible journey from our home planet and the Milky Way galaxy to the edge of the universe. Audiences fly beneath the rings of Saturn, into the heart of the Orion Nebula, and out into the vastness of the observable universe, experiencing these and other stunning cosmic destinations as never before possible. Using real science and cutting-edge technology to create immersive experiences that educate and inspire, Passport to the Universe is an unprecedented virtual tour that takes audiences to the limits of the universe and back again.
Narrated by Tom Hanks.
Passport to the Universe was developed by the American Museum of Natural History in collaboration with the National Aeronautics and Space Administration (NASA).
"Science has finally caught up with science fiction."
– The New York Times
"The experience is literally like nothing on Earth. Who would have thought that astrophysics could ever set your heart racing?"
– The Daily News
Current Night Sky - Space Lab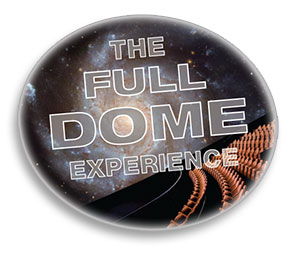 Our live full dome programs utilize Uniview, a visualization and simulation software aimed at presenting and teaching astronomy, astrophysics and earth sciences. Our full dome theater is a large-scale immersive environment, featuring realtime digital planetarium, and large-format cinema.
Current Night Sky
Long before television, GPS and street lights, there were the stars of the night sky. Visitors will travel through the seasonal night sky to learn about constellations, hear mythical stories and observe the magnificent Long Island sky.
Dream Big: Engineering Our World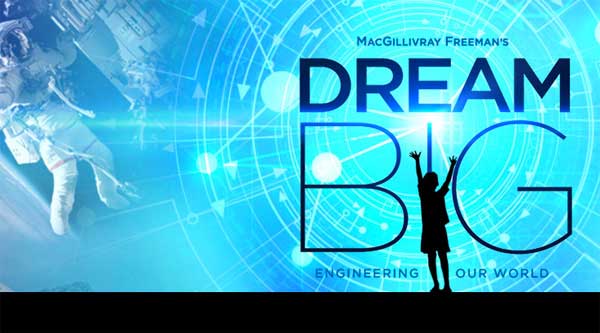 Dream Big is a HUGE film - LITERALLY
Narrated by Academy Award® winner Jeff Bridges, Dream Big: Engineering Our World is a first of its kind film for giant screen theatres that will transform how we think about engineering. From the Great Wall of China and the world's tallest buildings, to underwater robots, solar cars and smart, sustainable cities, Dream Big celebrates the human ingenuity behind engineering marvels big and small, and reveals the heart that drives engineers to create better lives for people around the world.
Space News & Asteroid: Mission Extreme

First, live educators will talk about what is happening in astronomy right now in Space News then get ready for Asteroid: Mission Extreme!
This movie takes audiences on an epic journey to discover the possibilities that asteroids present for space travel. Using stunning visuals and state-of-the-art computer graphics, the film presents the fascinating idea, based on real science, that asteroids could be used as stepping stones to other worlds, veritable "way stations" in space enabling us to cross the entire solar system.
As with any venture in outer space, the challenges involved with making this idea a reality are enormous; however, a mission this extreme could ultimately lead us to learn how to protect our planet and how to successfully inhabit other worlds.
Explore what it would take for astronauts to reach an asteroid and then tame it for our use, as well as how such an extraordinary adventure could benefit humankind, in Asteroid: Mission Extreme.
Narrated by Sigourney Weaver