Discover the Heart of the World

JERUSALEM takes audiences on an inspiring and eye-opening tour of one of the world's oldest and most enigmatic cities. Destroyed and rebuilt countless times over 5,000 years, Jerusalem's enduring appeal remains a mystery. What made it so important to so many different cultures? How did it become the center of the world for three major religions? Why does it still matter to us?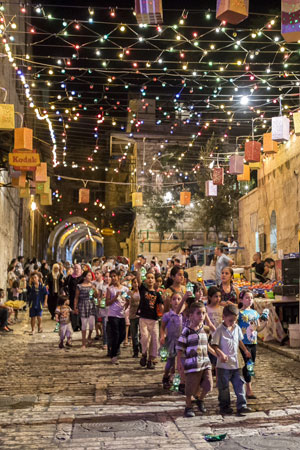 JERUSALEM attempts to answer these questions by following three young Jerusalemites and their families – Jewish, Christian and Muslim. Through their eyes, audiences will learn what it means to call Jerusalem home, and experience celebrations and events that mark the high points of a year in the life of the city.
JERUSALEM will also follow noted archaeologist, Dr. Jodi Magness, as she explores some of the most extraordinary historical sites in the region in order to better understand this crossroads of civilization.
JERUSALEM seeks to build trust and respect between Jews, Christians and Muslims by showcasing their common heritage and inspiring them, and the public, to better understand each other. Audiences will gain a completely unique perspective of a part of the world that captivates the imagination of billions of people.
Junior Jetsetters - Space Lab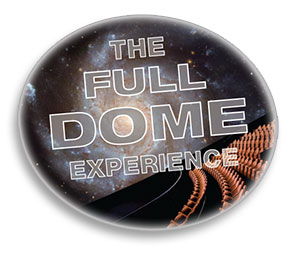 Space Labs - Live Astronomy Programs
Our educator led, full-dome programs utilize Uniview, a visualization and simulation software aimed at presenting and teaching astronomy, astrophysics and earth sciences. Our full dome theater is a large-scale immersive environment, featuring realtime digital planetarium, and large-format cinema.
Junior Jetsetters
The night sky is what led humans long ago to wonder what is beyond Earth. Spark your curiosity with an introduction to astronomy. Visitors will look at constellations, hear stories, and practice being an astronaut all while learning basic astronomy vocabulary.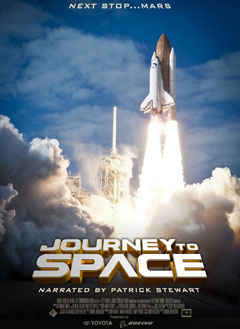 "We began as wanderers, and are wanderers still"
~ Carl Sagan
In the past half century, humans have punched through the stratosphere, walked on the moon, and lived continuously in orbit. In the coming decades, our unquenchable curiosity will take our species beyond the cradle of Earth to touch the face of another world. Strap in for the next giant leap. Next stop … Mars! Narrated by Patrick Stewart.
NASA's next era will be its greatest yet. That is the clear "roadmap" painted by Journey To Space. The film absolutely annihilates the perception that the space program died with the end of the Space Shuttle Program by showcasing the exciting plans NASA and the space community are working on, and the challenges they must overcome to carry out audacious missions such as landing astronauts on Mars and capturing asteroids.
By using extensive interviews with astronauts Chris Ferguson (Commander of the final shuttle mission) and Serena Aunon (a new astronaut chosen for future flights), as well as a brilliant narration by film and television legend Sir Patrick Stewart, Journey To Space gives a sweeping overview of past space accomplishments, current activities and future plans.
Journey To Space puts into historical context the magnificent contributions made by the Space Shuttle program and its intrepid space pioneers. It uses the most spectacular space footage – including unique views of Earth and operations in space – such as deploying and repairing the Hubble Space Telescope. It then goes on to show how the Shuttle launched and assembled the International Space Station (ISS). Together, these programs have taught us how to live, build and conduct science in space. The ISS will continue operating in space until 2024, and the film shows how it is building a foundation for the next giant leaps into space.
The film concludes with a fascinating, realistic scenario of how astronauts will actually get to Mars, live there for long duration, and then return home after a two-and-a-half-year mission. This includes the new icons of the next chapter of space exploration:
Orion is NASA's first spacecraft designed to carry humans on long-duration deep space exploration missions throughout the solar system.
Olympus, an inflatable transportation habitat, is an early concept 45- or 50-feet diameter module that would provide astronauts the work area and living space necessary for long-duration missions. Smaller versions have already flown in space, and a full-scale version is shown undergoing ground testing.
The Space Launch System (SLS), a new giant rocket, will carry spacecraft, Mars landers and ascent vehicles to place astronauts on the surface of Mars. SLS will generate over nine million pounds of thrust and will launch hardware into orbit equivalent to the weight of 22 elephants.
Journey to Space will both inspire a new generation of young people to dream of new horizons in space, and engender a new appreciation for the accomplishments of the Space Shuttle Program among an older generation who came to take it for granted.
Space News & Asteroid: Mission Extreme

First, live educators will talk about what is happening in astronomy right now in Space News then get ready for Asteroid: Mission Extreme!
This movie takes audiences on an epic journey to discover the possibilities that asteroids present for space travel. Using stunning visuals and state-of-the-art computer graphics, the film presents the fascinating idea, based on real science, that asteroids could be used as stepping stones to other worlds, veritable "way stations" in space enabling us to cross the entire solar system.
As with any venture in outer space, the challenges involved with making this idea a reality are enormous; however, a mission this extreme could ultimately lead us to learn how to protect our planet and how to successfully inhabit other worlds.
Explore what it would take for astronauts to reach an asteroid and then tame it for our use, as well as how such an extraordinary adventure could benefit humankind, in Asteroid: Mission Extreme.
Narrated by Sigourney Weaver