The most interesting event calendar around!
---
Family Movie Night: Moana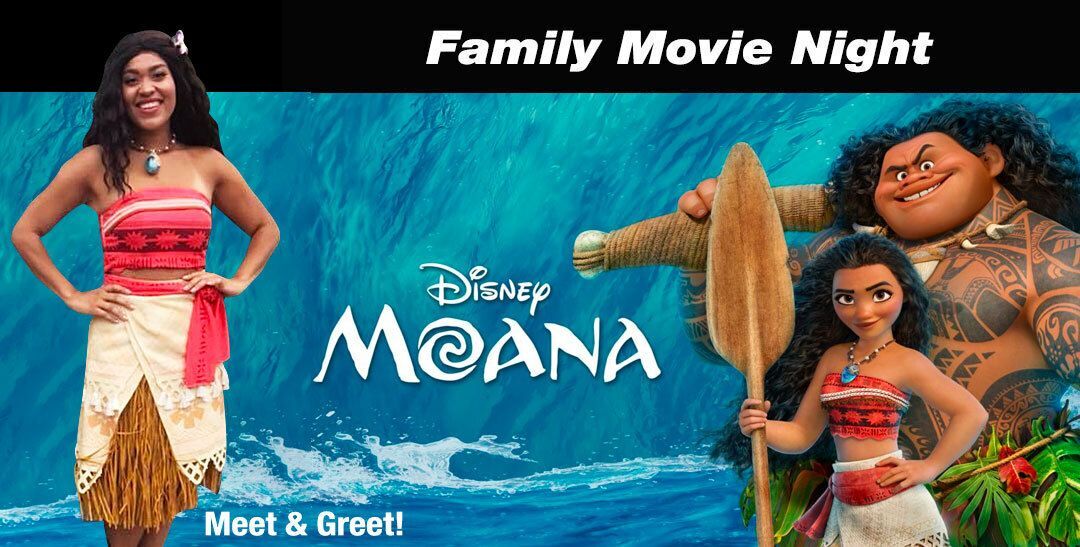 Join us for a fun-filled evening Tuesday, April 11th for a fun Family Movie Night.
There will be an exciting make & take activity, a meet and greet with Moana, and you can explore the museum galleries, then we'll watch Disney's "Moana" in the theater – we'll even supply snacks!
6:00 pm - Doors Open. Explore the museum galleries, and create your way finder to navigate your way through the stars, just like Moana and Maui.
7:00 pm - Join us in the theater for 'Moana'. Watch as Moana sets sail on a daring mission to save her people and becomes a master way-finder with the help of Maui, a once-mighty demigod. Together they encounter enormous monsters and impossible odds on an action-packed voyage across the open ocean. Don't miss this heartwarming story of Moana's journey to fulfill the ancient quest of her ancestors and discover her own identity
Tickets are $20 for adults (13-62) and $18 for children (2-12)/seniors (62+)
Included Snack Pack will consist of popcorn, drink and treat (nut free option available).
Museum members can use discount code 'memb2off' at check-out for a $2 discount per ticket, membership card/photo ID required at check in.
Space is limited, so be sure to secure your spot today for a night of family fun and adventure!
Please Note: Museum Library Passes are not valid for this event.
Meet & Greet with Moana courtesy of:
Samanthas Fairytale Princesses
Find them on Facebook and Instagram