The most interesting event calendar around!
Looking for fun things to do this weekend? You've come to the right place!
The Golden Age of Spaceflight - An Evening with Apollo 7 Astronaut Walter Cunningham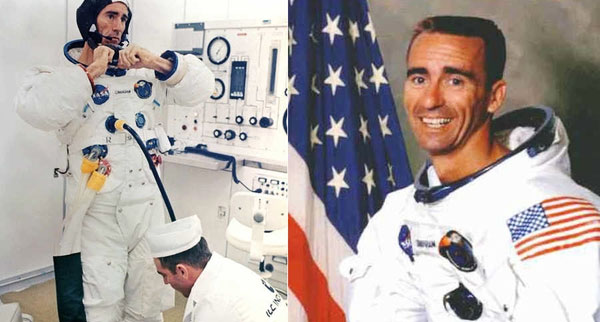 Join us on Friday, June 7 at 7:00 pm for an evening talk entitled "The Golden Age of Spaceflight" by Apollo 7 Astronaut Walter Cunningham.
Tickets are $20 per person
$15 for Museum Members (members please call for tickets)
Reservations 516-572-4066 (Mon-Fri, 10-4)
---
---
About Walter Cunningham
Mr. Cunningham is best known as America's second civilian Astronaut. In 1963, he was in the last year of work on a Doctorate in physics, flying with a reserve squadron, and performing classified studies at the RAND Corporation when he was selected as an Astronaut. During eight years with NASA, he specialized in electric power systems and complex systems analysis and contributed to the design, development, and testing of all the major operating systems of the Apollo spacecraft. In 1967, he served as a member of the Apollo 1 Fire Investigation Board and in 1968 he orbited the earth 163 times as the pilot of Apollo VII - the first manned flight of the Apollo Program. Apollo VII is still the longest, most successful first flight of any new flying machine - ever!
Following Apollo VII, he was named Chief of the Skylab Astronauts, where he was involved in the design, development, and integration of systems for the largest spacecraft, manned or unmanned, ever placed in orbit, including five manned space modules, two different launch vehicles, and 56 major scientific experiments. These included the first manned systems utilizing molecular sieves for environmental control, photovoltaic cells for electrical power and inertial storage devices for attitude control.
Mr. Cunningham, for three years, was an associate at the RAND Corporation, America's original "think tank." He has earned Bachelor's and Master's Degrees in Physics and is a graduate of the Advanced Management Program at the Harvard Graduate School of Business. He has been a Director of numerous public and private companies and is past Chairman of the Texas Aerospace Commission. For four years, he was the host of Lift-off To Logic, a live radio talk show. Over the past 40 years, he has been a professional speaker/lecturer throughout the United States, Europe and Asia. He is the author of "The All American Boys," a book about the human side of the space program, and is listed in all major Who's Who, and is a recipient of numerous national and international honors, including election to the Astronaut Hall of Fame. Mr. Cunningham is married and resides in Houston, Texas.