Teresa Rizzuto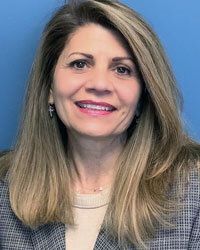 Teresa A. Rizzuto is currently General Manager at John F. Kennedy International Airport for the Port of New York and New Jersey's Aviation Department where she drives a world-class customer experience through an integrated governance model that includes strong partnerships with JFK Airport stakeholders and the surrounding communities. Reporting to the Port Authority Aviation Director, she is responsible for the management and strategic oversight of JFK ensuring that the airport is operated in a safe, secure and efficient manner and in compliance with all federal, state and local laws and regulations.
As the General Manager, Teresa is directly responsible for leading and overseeing the following functions: Aeronautical Operations, Landside Operations, Airport Operations Center, Customer Service, and Transportation and Parking Operations, as well as Physical Plant and Maintenance; Structural, Electrical, and Mechanical. Her position requires interfacing frequently with Security, Airport Fire and Rescue, Port Authority Construction, Project Management and Engineering Divisions and the Port Authority Police Department.
Ms. Rizzuto's prior career accomplishments include Manager of the Federal Aviation Administration's Eastern Region Safety and Standards Branch. Prior to her work with the FAA, and following a nationwide search, in 2008 she was chosen to lead Long Island MacArthur Airport and the Bayport Aerodrome as Commissioner of Aviation and Transportation for the Town of Islip, New York where she oversaw the day-to-day operations of the Airport, business development, large scale construction projects, labor relations and emergency response and airport security functions.
Teresa has been in the aviation management field since her rise through the ranks of United Airlines where she began her career in 1992. She was ultimately chosen by United to become Airport General Manager at Newark Liberty International Airport. In 2003, United added their Dulles International hub station to her duties where, as manager of two stations, she was responsible for an annual budget in excess of $130 Million and over 2,100 employees. Teresa was the United Station Manager at Newark from which Flight 93 departed on September 11, 2001 and she helped lead United through the turbulent aftermath of the events of that day.
Ms. Rizzuto is a recipient of the US Secretary of Transportation Safety Award and has served on the Executive Board of the New York Aviation Management Association, the Board of the Long Island Visitor Convention Bureau and the Board of the Aviation Department at Dowling College.