Shelley LaRose-Arken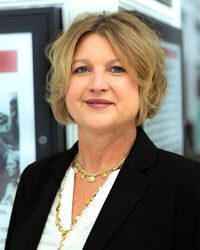 Shelley LaRose Arken is the Commissioner of Aviation and Transportation for the Town of Islip. Ms. LaRose Arken is a graduate of Florida Tech, with degrees in aviation management and flight technology, and possesses a Commercial Instrument and Multi-Engine pilot's license. For the past 35 years, she has managed busy airport facilities and multi-million-dollar budgets, working at the Spirit of St. Louis Airport; Cincinnati/Northern Kentucky; Westchester County and Republic Airports; and most notably, serving as the Commissioner of Aviation for Long Island MacArthur and Bayport Airports.
Commissioner LaRose Arken is charged with overseeing 83 F/T employees, who provide support services at both the MacArthur and Bayport Airports. Managing a 1,300-acre airport with 250 based aircraft and 35 permanent businesses located on the airport grounds, she directs a facility that serves more than 1M passengers annually, and generates $600M in both direct and indirect economic activity. Under her leadership, the airport has undergone more than $100M in capital improvements including $26M in terminal enhancements that will take place in 2023.
As the Commissioner of Aviation for MacArthur and Bayport airports, it is her mission to increase passenger demand for airport services and to raise consumer awareness of the convenience and economic advantages of using MacArthur Airport as a primary air transportation facility. Over the past 7 years, Ms. LaRose Arken has worked with Southwest Airlines and added two new airline carriers, Frontier Airlines, and more recently Breeze Airways, to give the Long Island community more travel choices from MacArthur. These carriers provide service to Baltimore, MD; Charleston, NC; Myrtle Beach, SC; Norfolk, VA; Raleigh Durham, NC; Richmond, VA; Pittsburgh, PA; Portland, ME and a variety of destinations in Florida.