Movies and Showtimes
Our immersive planetarium and full-dome theater is one of the largest and most powerful virtual reality experiences in the world!
Dream Big: Engineering Our World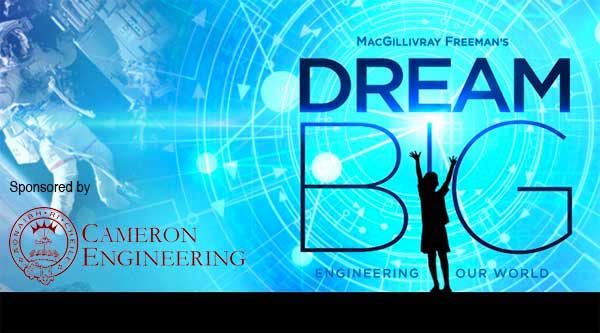 A HEARTFELT STORY OF HUMAN INGENUITY
Narrated by Academy Award® winner Jeff Bridges, Dream Big: Engineering Our World is a first of its kind film for giant screen theatres that will transform how we think about engineering. From the Great Wall of China and the world's tallest buildings, to underwater robots, solar cars and smart, sustainable cities, Dream Big celebrates the human ingenuity behind engineering marvels big and small, and reveals the heart that drives engineers to create better lives for people around the world.
"A fresh perspective on what it means to be an engineer"
—PARADE MAGAZINE
"Sure to inspire your future innovators!"
—SCHOLASTIC TEACHER