Planetarium and Dome Theater
Our immersive planetarium and full-dome theater is one of the largest and most powerful virtual reality experiences in the world!
Boy Scout Aviation Merit Badge - FULL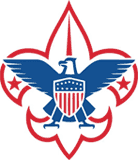 This workshop is now full!
Aviation 2 1/2-hour program, $15 for Scouts
Discover how planes fly. Build your own glider. Take a guided tour through the museum. Learn to read cockpit instruments. Perform a pre-flight inspection of an airplane.
All Boy Scout Merit Badge programs at the Cradle are lead by certified counselors. 2 troop leaders required and admitted free for all programs. A minimum of eight scouts are required for all Boy Scout programs. Sorry, non-scout siblings are not allowed in Scout programs.
To make a reservation, please call (516) 572-4066, Monday through Friday, 10:00am-4:00pm.