Planetarium and Dome Theater
Our immersive planetarium and full-dome theater is one of the largest and most powerful virtual reality experiences in the world!
Las Estrellas de las Américas - Stars of the Americas - Space Lab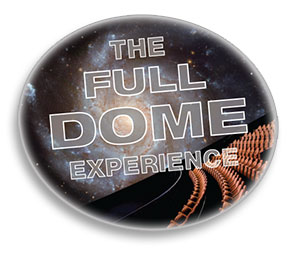 Our live full dome programs utilize Uniview, a visualization and simulation software aimed at presenting and teaching astronomy, astrophysics and earth sciences. Our full dome theater is a large-scale immersive environment, featuring realtime digital planetarium, and large-format cinema.
Las Estrellas de las Américas - Stars of the Americas
Join us for our very first bilingual show! Together we will travel from our night sky, here on Long Island to South America. We will explore the constellations and hear mythical stories from various South American cultures. ¡Vengan con nosotros para observar las estrellas!
Únase a nosotros para nuestro primer show bilingüe. Juntos viajaremos desde nuestro cielo nocturno, aquí en Long Island a Sudamérica. Exploraremos las constelaciones y escucharemos historias míticas de diversas culturas de Sudamérica. Come with us to observe the Stars!