Planetarium and Dome Theater
Our immersive planetarium and full-dome theater is one of the largest and most powerful virtual reality experiences in the world!
Junior Solar Sprint Competition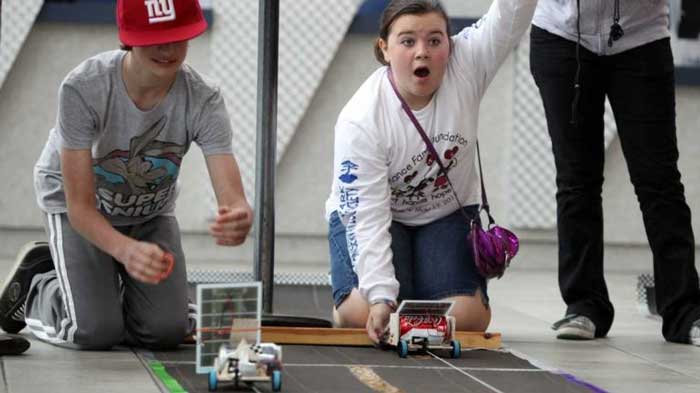 Build a solar car and race to the finish!!
The Junior Solar Sprint (JSS) is a model car competition that incorporates the use of renewable energy into the design of the cars. Students build and design a solar car and then compete against other teams in a series of time trials, in order to achieve the fastest time. Cars are also judged on design, creativity and ingenuity of the student teams.