Planetarium and Dome Theater
Our immersive planetarium and full-dome theater is one of the largest and most powerful virtual reality experiences in the world!
Infinite Light - Space Lab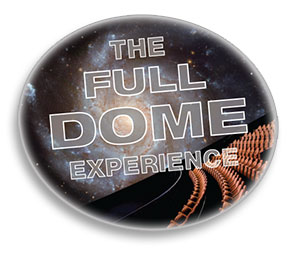 Space Labs - Live Astronomy Programs
Our educator led, interactive, full dome programs utilize Uniview, a visualization and simulation software aimed at presenting and teaching astronomy, astrophysics and earth sciences. Our full dome theater is a large-scale immersive environment, featuring realtime digital planetarium, and large-format cinema.
Infinite Light
Ever wonder how a microwave works? Or why the sky is blue? The simple answer is light! Join us as we explore the answers to these questions and more by taking a closer look at the visible and invisible light all around us. This Space Lab was researched by Kelly Fries, a Physics and Art History major at Hofstra University.