The most interesting event calendar around!
---
Career Conversations: LI STEM Hub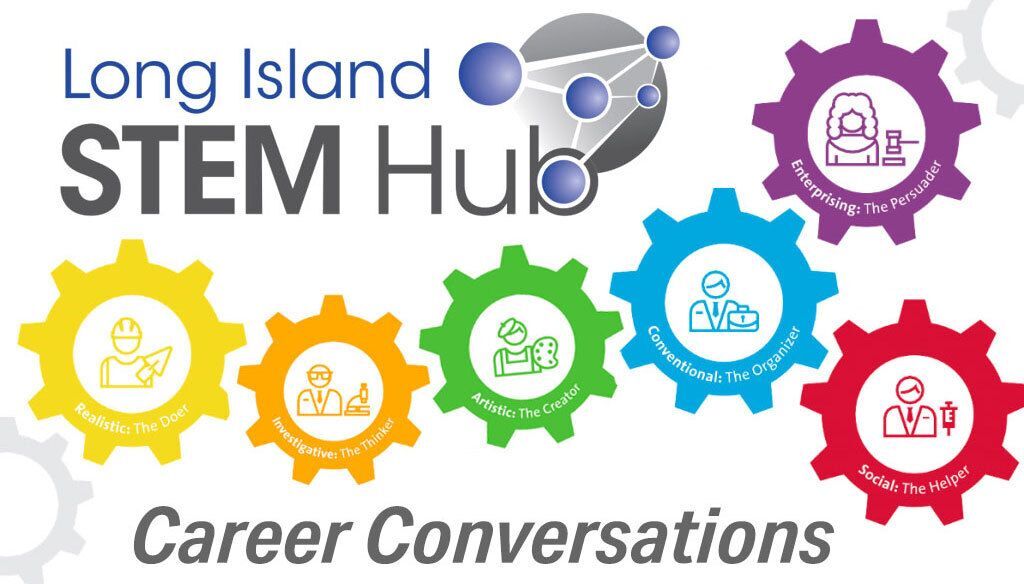 Looking for a great career path? This is a step in the right direction!
The Long Island STEM Hub is proud to present Career Conversations for students and parents.
Taking place here at the Cradle, students in grades 8-11 are invited with their guardians to gain knowledge and the tools needed to help make the best-informed career and educational choice they can by hearing from industry professionals.
These programs run from 9:00–11:30 am and are FREE to attend. Registration is required.
STEM Hub Presentations will be as follows:
January 21st – Technology
February 11th – Manufacturing
March 25th – Energy
April 1st – Aviation
April 22nd – Life and Environmental Science
May 13th – Engineering
June 3rd – Healthcare
Interested students, guardians, and school professionals can register via the Registration button on this page.
For presenting and tabling opportunities, please contact education@cradleofaviation.org