The most interesting event calendar around!
---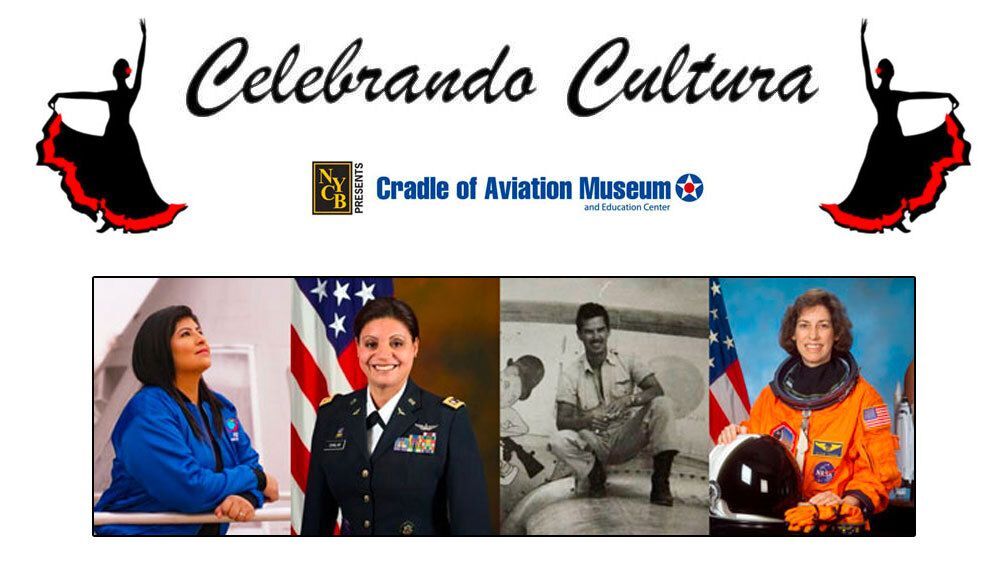 Join us on Saturday, October 1st as we celebrate Hispanic Heritage with activities from 12:00-4:00 pm.
This year we are highlighting four individuals:
• Dr. Irma Aracely Quispe Neira, Senior Astronautical Engineer, Space Telescope Science Institute
• Major Marisol A. Chalas, Battalion Operations Officer, 1st Battalion, 158th Aviation Regiment
• Major Oscar Francis Perdomo, World War II Ace, 507th Fighter Group
• Dr. Ellen Ochoa, NASA Astronaut, Johnson Space Center in Houston
There will be hands-on activities from 12:00-4:00 pm, museum hours are 10:00 am-5:00 pm.
Free with Museum Admission