The most interesting event calendar around!
Looking for fun things to do this weekend? You've come to the right place!
Long Island Woodworkers Show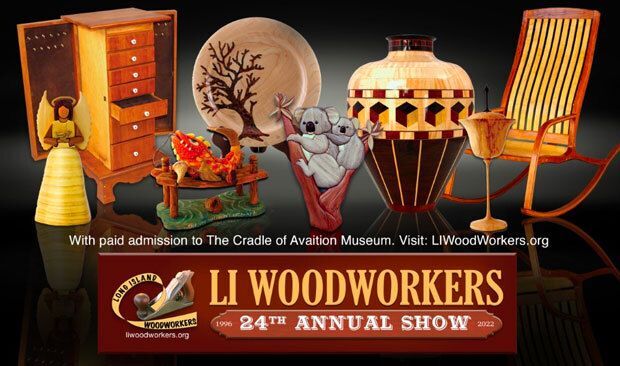 Join us for the 24th annual Long Island Wood Workers Show
Long Island's finest artisans will be on hand at the annual Woodworking Show featuring handcrafted furniture, wood turnings, scroll saw work, and carvings. There will be live demonstrations, seminars, free handmade toys for the kids in the toy workshop, a gift shop, a tool garage sale, and other vendors.
Free with museum admission.