The most interesting event calendar around!
Looking for fun things to do this weekend? You've come to the right place!
Civil Rights, Race, & Gender Equity: Pan Am's Diversity in Flight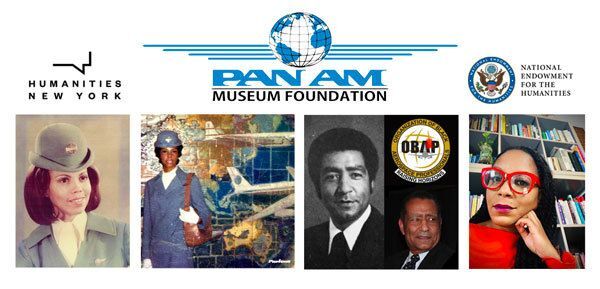 The Pan Am Museum Foundation is proud to present Civil Rights, Race, & Gender Equity: Pan Am's Diversity in Flight, an event with a panel discussion moderated by Dr. Christina Greer featuring Pan Am veterans: Dr. Shelia Nutt, Captain Perry Jones, Bonnie Jones Moon, and Ed Moon.
Moderated by Dr. Christina Greer
Dr. Greer is an Associate Professor of Political Science at Fordham University. Her research and teaching focus on American politics, Black ethnic politics, campaigns and elections, and public opinion.
She is an author, co-host of the FAQ-NYC podcast, political editor at the Grio, and board member of the Tenement Museum of New York. Dr. Greer is also a frequent political commentator on several media outlets, primarily MSNBC, WNYC, and NY1, and is often quoted in the New York Times, Wall Street Journal, and the AP.
This program will explore how racial diversity changed the airline industry, through the stories of African American employees.
Produced in collaboration with Dr. Sheila Nutt, Diversity, Equity & Inclusion scholar and founder of The Pan Am Blackbirds, this program will explore how the Civil Rights movement and the call for racial diversity and gender equity impacted the airline industry.
"Civil Rights, Race, and Gender Equity: Pan Am's Diversity in Flight" is a humanities panel discussion that will be the first part of a series of programs and museum exhibits around the topic of cultural diversity, race, and gender equity within Pan American World Airways. The airline employed people of color from all over the world representing numerous nations and cultures throughout its 64-year history.
This event is made possible through a grant from Humanities New York and the National Endowment of the Humanities.
Tickets are Free. RSVP Required.
Please reserve your tickets here:
https://app.etapestry.com/onlineforms/PANAMWORLDWINGSFOUNDATION/Diversity.html