The most interesting event calendar around!
Looking for fun things to do this weekend? You've come to the right place!
Father's Day at the Cradle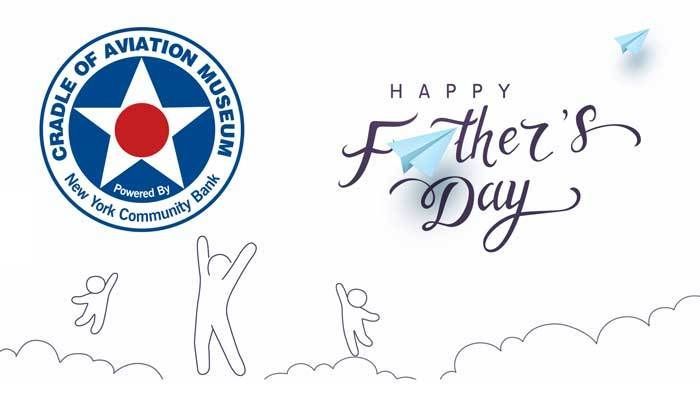 Join us on Father's Day from 10 am to 5 pm and celebrate with over 75 air and spacecraft, a planetarium show, a retro video game arcade session, and a visit to the museum store!
Membership
A membership at the Cradle is a great gift for Dad or that special man in your life! Memberships are available to use as soon as purchased, simply give your name at the box office. Membership offers unlimited free admission to the galleries plus discounts to planetarium shows, arcade sessions, and the museum store! Order online here!
Museum Store
We have a great selection of Tomcat F-14, Grumman, and other cool merch waiting for you in our store! You can order online and choose curbside pick-up to have it waiting for you when you visit.
Custom Dog Tags
And now through Father's Day, get a set of custom dog tags for just $10! Made in-store while you wait on our vintage WW2 dog tag machine! (We recommend that you come in and purchase these in advance of Father's Day to ensure we can fill the order as we may be busy in the store the day of!)
The Museum is open on Thursdays and Fridays from 10-4 and Saturdays and Sundays from 10-5. Planetarium Shows and Retro Arcade Sessions are available on weekends only.