The most interesting event calendar around!
Looking for fun things to do this weekend? You've come to the right place!
Aviators, Poets and Dreamers Exhibit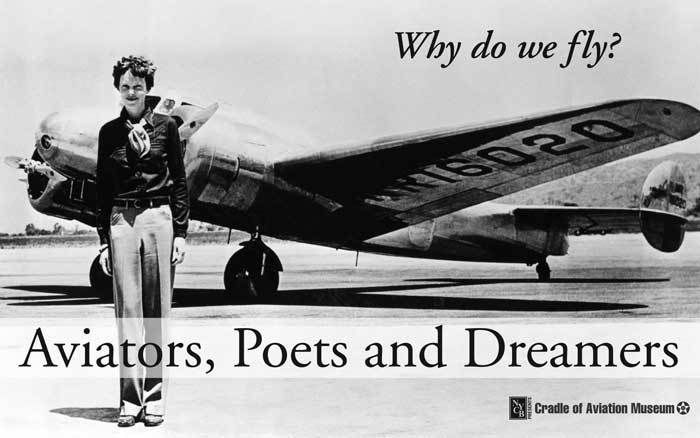 April is National Poetry Month, 30 days of celebrating the joy, expressiveness, and pure delight of poetry.
The Cradle of Aviation Museum's exhibit, Aviators, Poets, and Dreamers asks the question, "Why do we fly?" and finds its answers in the poems and poetic writings of some of the world's famous and not so famous aviators.
The exhibit features photographs of well-known aviators such as Charles and Anne Lindbergh, Antoine de Saint-Exupéry, and Amelia Earhart as well as others like Bessie Coleman, John Gillespie Magee, Jr., and Beryl Markham combined with their beautiful prose. Visitors will be able to see how some of the world's greatest aviators were inspired by their travels through the sky and in some cases into space.
"You'll be immersed in the lore, history, and poetry of aviators from the early days of flight to the space age," said Andrew Parton, President of the Cradle of Aviation Museum.
The exhibit will also include a poetry station where visitors can try their hand at a few lines of verse, which can then be taped to our 'cloud wall' or taken home.
This exhibit is free with museum admission and will be on display for the month of April.
The exhibit is available to our library members across Long Island as a traveling exhibit. Follow the exhibit and share your 'cloud poems' on social via hashtag #AviatorsPoetsDreamers.