The most interesting event calendar around!
Looking for fun things to do this weekend? You've come to the right place!
75th Anniversary of the End of WWII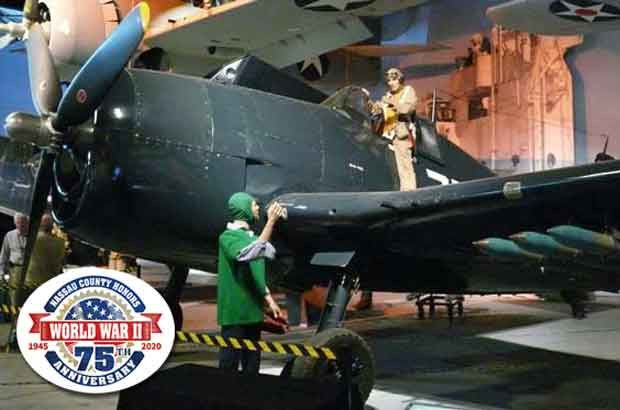 We're commemorating the 75th anniversary of the end of World War II in coordination with Nassau County, the Museum of American Armor, and the Holocaust Memorial & Tolerance Center.
During World War Two, Long Island was a crucial center of military aircraft production. These aircraft, produced in huge numbers for the Army, Navy, and foreign governments, were of superior quality and had a major impact on the course of the war in all theatres. Local residents provided the manpower necessary for this massive production, and women and minorities were integrated into the workforce in large numbers for the first time. The war also had an impact on Long Island in terms of a large military presence, civilian defense, and the conditions the war imposed at home.
Come and enjoy our extensive WW2 collection of aircraft and artifacts and learn some of the stories of the brave men and women who helped turn the tide of the war both overseas and on the homefront.
We are open Thursday-Sunday from 10:00 am-4:00 pm. (open every day during the February Break from 2/13-2/21)
Tickets purchased online are good for one year from the date of purchase and parking is always free!