The most interesting event calendar around!
Long Island Tabletop Gaming Expo 2020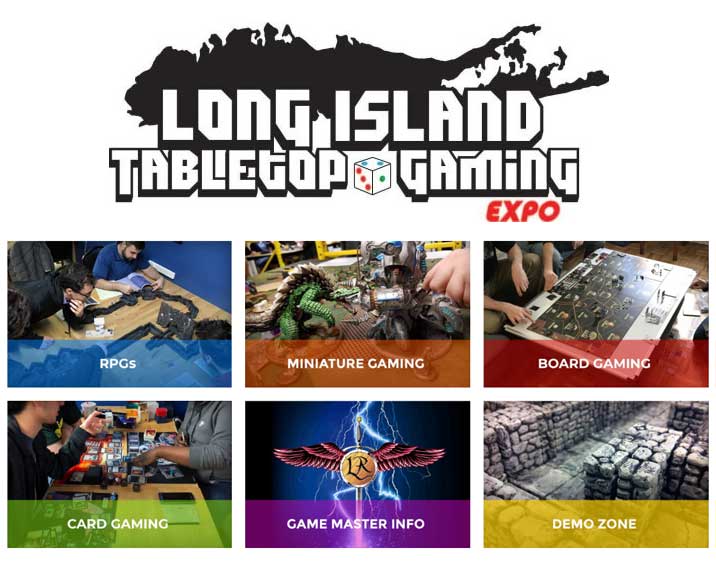 This expo is packed with events catering to both new and experienced players of all games. This is a great opportunity to learn everything from Dungeons and Dragons to Warmachine to Magic: The Gathering and various board games!
More details to come!
Early Bird Tickets Now On Sale!
Adults $20, Children (2-12) $10
---
---