The most interesting event calendar around!
Looking for fun things to do this weekend? You've come to the right place!
Long Island Tabletop Gaming Expo 2020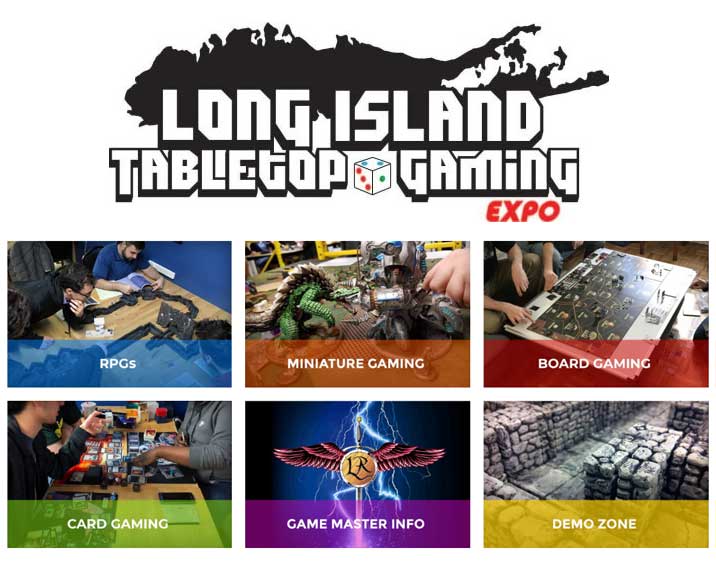 This expo is packed with events catering to both new and experienced players of all games. This is a great opportunity to learn everything from Dungeons and Dragons to Warmachine to Magic: The Gathering and various board games!
Visit LITableTop.com for complete expo details!
Early Bird Tickets Now On Sale!
Adults $20, Children (under 5) $10
Family 4-Pack (2 Adults & 2 Children) $50 - Save $10!
Standard VIP Package - Comes with 1 ticket, and a LITabletop shirt, pin, and backpack - $45
RPG Gamer VIP Package - Comes with 1 ticket, a dice tower, and a LITabletop dice bag and dice set - $38
Ultimate VIP Package - Comes with 1 ticket, a dice tower, an LITabletop shirt, pin, backpack, dice bag and dice set. - $58
---
---