The most interesting event calendar around!
Looking for fun things to do this weekend? You've come to the right place!
Museum Overnight - Sleep Under the Planes!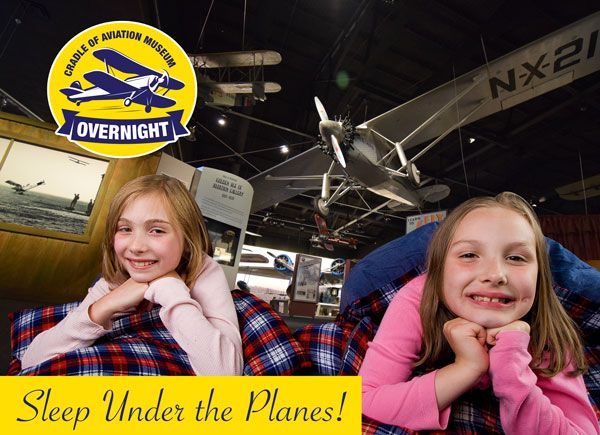 Our new family-themed public overnights will kick-off with Spring into Fun on March 20th, 2020!
Spring into Fun this March with an exciting sleepover at the museum that will include a night full of hands-on activities, a giant dome theater movie, snacks, and a light breakfast.
Activities Include:
• Scavenger Hunt - Explore the galleries by night with your flashlight as you hunt for artifacts with our new scavenger hunt!
• Rocket Mosaics - Alka Seltzer Rockets with food coloring fuel will leave beautiful art as they blast off into the night!
• Balloon Stamping - Make swirls of color using balloons as your brush as you paint your next artistic creation!
• Spring Trees - Design your own beautiful spring trees with brown craft paper and bright colored tissue!
"It will be an enjoyable family night filled with fun and exhilaration that will make long-lasting memories." - Ines Jijon, Museum Educator